Artists
Items 1 to 3 of 3 on page 1 of 1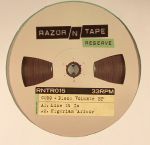 Cat: RNTR 015. Rel: 12 Dec 16
Disco/Nu-Disco
Like It Is (5:58)

Nigerian Affair (6:57)

Long Night Ahead (7:15)

Pajama Stomp (6:36)
Review: For their latest journey into re-edit/original production fusion, Brooklyn's Razor 'N' Tape crew has turned to Munich duo COEO, who have previously impressed via fine outings on Toy Tonics and Let's Play House. The four-tracks here, which all blend samples from classic recordings with their own drums and musical flourishes, all sound like guaranteed dancefloor winners. Check, for example, the breezy Afro-beat-goes-disco cheeriness of "Nigerian Affair", the wonderfully rich keys and organic deep house bump of "Pajama Stomp", and the riotous, high-octane disco-house loop-funk of "Long Night Ahead". Best of all, though, is opener "Like It Is", a sweet, dewy-eyed, string-drenched soul revision that achieves the perfect balance between dancefloor grunt, and paying due reverence to the German duo's horn-heavy source material.
…

Read more
Played by:
Aaron Dae (Razor-N-Tape)
,
Alex Attias
,
RUSTAM OSPANOFF.
,
Shawn Ryan (Universal Cave)
,
Thatmanmonkz (Shadeleaf Music)
,
Paul Thornton (Dig Deep / Reboot)
,
Chris Rhythm / SUPER MOTION
,
Groh (U Know Me Records)
,
JKriv (Razor-N-Tape)
,
Ltj xperience
,
Osmose
,
YSE Saint Laur'Ant **
,
Jamie Trench
,
Jonbjorn (Lagaffe Tales)
,
Ear Trumpet (The Weekend Soul)
,
Tim Zawada
,
Jean Claude Gavri
,
Better Listen Records
,
KS French
,
Coeo
,
Tone B. Nimble (Al-Tone Edits)
,
SITUATION
,
Masterworks Music
…

Read more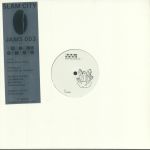 Cat: SCJ 003. Rel: 05 Feb 18
Deep House
COEO - "Never Going Home" (7:00)

Doppelate - "Four Feet Up The Stairs" (5:53)

Rhode & Brown, Leo Woelfel - "More Drama (Less Hysteria)" (5:41)

Marco Lazovic - "In The Jungle" (5:18)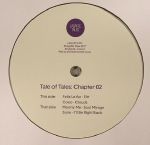 Cat: LAGAFFE 003. Rel: 15 May 17
Disco/Nu-Disco
Felix Leifur - "Eitt" (7:06)

Coeo - "Clouds" (6:51)

Moony Me - "Soul Mirage" (5:59)

Sune - "I'll Be Right Back" (5:27)
Review: The second instalment in the Tale of Tales series brings with it four more reasons to be cheerful. Dirt Crew regular Felix Leifur steps up first with "Eitt", a lovably loose, dusty and occasionally wonky trip into blazed jazz-house territory. The jazzy mood continues on Toy Tronics duo COEO's rolling deep houser "Clouds", before Moony Me peppers a bustling, organic-sounding groove with sparkling synth refrains and drowsy chords on the thrillingly hazy "Soul Mirage". Sune opts for a far more bustling, chunkier beat pattern on skewed disco-house caper "I'll Be Right Back", which features some superbly cut-up and rearranged vibraphone solos alongside punchy horn samples and a brilliant post-breakdown drop.
…

Read more
Items 1 to 3 of 3 on page 1 of 1