Items 1 to 3 of 3 on page 1 of 1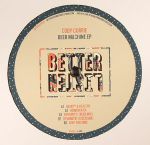 Cat: BLR 003. Rel: 13 Mar 17
Deep House
Hearty & Healthy (5:55)

Heineken 04 (5:31)

Dynamite! (Beer mix) (5:44)

Dynamite! (disco mix) (6:15)

Beer Machine (6:27)
Review: Cody Currie's self-titled EP on Pusic Records was one of the better deep house debuts of 2016. This follow-up for Better Listen is similarly impressive. It sees him showcase a range of tracks that fuse a hip-hop, sample-digging mentality with the dusty, soul-flecked deep house swing of Chicago and Detroit's jazzier producers. The rich and organic sounding opener "Hearty & Healthy"- all hip-hop vocal samples, spacey boogie synth breakdowns and MPC-driven deep house beats - is particularly alluring, though the 'Disco Mix' of "Dynamite" is also superb. The liquid deep house funk of "Beer Machine", where disco samples pop in and out of a rich backing track, feels like a late night anthem in waiting.
…

Read more
Played by:
CISCO CISCO
,
Secret Reels
,
Corbi
,
Replika (Deso, Swedish Brandy)
,
Fabietto Delgado (Melgado)
,
Jacques Renault
,
Closed Paradise
,
Superbreak
,
Kisk
,
JP Source
,
Spilt Milk
,
Mike W - Kolour LTD
,
Osmose
,
Jemaho
,
Sleazy Beats Recordings
,
Evan Michael
,
DJ P-SOL
,
Better Listen Records
,
Ponty Mython
,
80's Child
,
Shaka (KolourLTD, Balance Alliance)
,
Giles Dickerson
,
Michael Walsh
,
HEIGHTS
,
AlexUnder Base
,
Louis Hughes (Two Deep)
,
The Silver Rider
,
Ari Bald
,
Tilman
,
Fouk
,
Masterworks Music
,
Whiskey Pickle Records
…

Read more
Cat: SR 008V. Rel: 16 Oct 17
Deep House
Prologue (6:32)

Peach Fuzz (6:03)

Urlaub Kommt (5:25)

Woman (5:55)
Review: There's been a fair bit of hype surrounding Cody Currie's first appearance on Secret Reels, and it's not hard to see why. Like the producer's previous EPs on Pusic, Better Listen and Razor 'N' Tape reserve, Peach Fuzz is full of languid, sun-kissed, heart-warming deep house goodness. We're particularly enjoying the bustling thrust of "Prologue", where wild jazz-funk style synth solos wrap themselves around a driving jazz-house groove, though the funk-driven, sample-heavy warmth of "Woman" and bouncy, flute-laden disco-house shuffler "Urlaub Kommt" both push it close. Speaking of disco-house, title track "Peach Fuzz" has "future peak-time anthem" written all over it.
…

Read more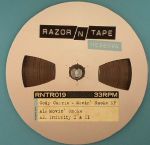 Cat: RNTR 019. Rel: 18 Sep 17
Deep House
Movin Smoke (6:30)

Infinity I & II (5:33)

Make Love (6:30)

Magic City (5:51)
Review: On the two releases we've heard to date, Cody Currie has barely put a foot wrong, delivering a string of tracks that brilliantly join the dots between dusty, soul-flecked U.S deep house and hip-hop style sample-based beat jams. For this outing on Razor 'n' Tape Reserve, he applies the same approach to the world of disco and boogie. So, we get the rolling, sun-kissed warmth and gentle filter tweakery of wide-eyed disco house shuffler "Movin' Smoke", the slack-tuned jazz snares, swirling chords and bubbly synthesizer samples of "Infinity I & II" and the swirling, string-drenched orchestral disco-house bounce of "Magic City". Arguably best of all, though, is the more driving "Make Love", where Currie's ability to select and manipulate samples within a bumping deep house framework is best exemplified.
…

Read more
Played by:
Ben Gomori
,
Replika (Deso, Swedish Brandy)
,
Alex Boogie Cafe
,
Shawn Ryan (Universal Cave)
,
Dave Allison (Editorial)
,
Superbreak
,
Kisk
,
Mike W - Kolour LTD
,
GEORGE GOLDBOY
,
JKriv (Razor-N-Tape)
,
Osmose
,
Jemaho
,
Tim Zawada
,
Better Listen Records
,
80's Child
,
Jacksonville
,
SEEN ON TV
,
Masterworks Music
,
Sune
…

Read more
Items 1 to 3 of 3 on page 1 of 1