Artists
Items 1 to 2 of 2 on page 1 of 1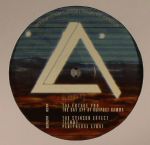 Cat: SLPR 003. Rel: 18 Jul 16
Electro
The Future You (3:31)

The Day Off At Outpost Gamma (4:42)

The Stinson Effect (4:55)

Tefnut (3:13)

Peripheral Light (5:44)
Review: Norway's Stian Gjevik likes to travel below the radar, but his CN alias has been bouncing around proudly since 2011, delivering high quality IDM, electronica and electro for Brussel's utterly on-point WeMe Records. (In case you weren't aware, the imprint is home to some of the best and most expansive material from Detroit/Drexciyan legend DJ Stingray.) Gjevik is certainly in a Detroit mood with this new EP entitled Obscure Fragments, and "The Future Is You" is precisely the sort of high-powered electro gem that gets us going. "The Day Off At Outpost Gamma" is somewhat tamer in its energy, but the track is a beautifully wavy electro piece filled with mesmerising sounds; if you flip to the B-side you have a further three cuts of metallic pseudo techno, with our favourite being the gritty, cerebral future boogie of "Tefnut". Blade Runner vibes.
…

Read more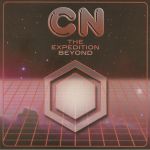 Cat: FPR 003. Rel: 04 Dec 17
Electro
Star Depot 39 Alpha (4:36)

Past The Milky Way (3:42)

Surfing Carina (3:53)

Coronal Mass Ejections (2:26)

Arrival At Star Base Zero (2:59)

Charting The Path (2:36)

Goodbye, Twin Suns (3:47)

Adrift (2:37)

Radiation Shields (3:49)

Alone On Deck (1:59)
Review: Following a first drop from Leo Anibaldi and a various 12" featuring Mike Ink, DJ Guy and Terrestre, Future Primitive is back with an immersive new LP from CN, whose approach to electro comes loaded with analog fuzz and a wistful vision of science-fiction sounds. This is a record that should appeal to fans of proper electro as envisioned by Drexciya, Bunker Records and CPU alike. The Kraftwerk influence comes thick and fast on "Surfing Carina" while you can hear all kinds of monosynth-powered atmospheric dread lurking on ambient track "Coronal Mass Ejections" - with a consistent concept and a perfect execution this is a masterclass in future-minded machine funk.
…

Read more
Items 1 to 2 of 2 on page 1 of 1