Items 1 to 2 of 2 on page 1 of 1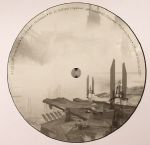 Cat: OWC 002. Rel: 22 Aug 17
Drum And Bass
DJ Gaff - "Snake Scale" (8:07)

Cityspeak - "Procession" (6:30)

DJ Gaff & Cityspeak - "Jah Focus" (8:13)

Cityspeak - "Rhythmic Desire" (7:16)
Review: Two weeks after Off-World Colonies' launch mission, we plot Gaff & Cityspeak's journey through the jungle stars once again... Eight minute monster "Snake Scale" is all crunchy 150 hardcore before dipping right the way down to 120-ish on a vibed out house mid-section, "Procession" is a nutty acid jungle workout complete with a swooning emotional breakdown, "Jah Focus" is a deep dip into jazz with its loose rattling drums before "Rhythmic Desire" goes supernova with some insane drum edits and divine vocal sample that literally gives you the finger. Serious jungle business.
…

Read more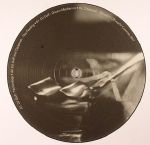 Cat: OWC 001. Rel: 08 Aug 17
Drum And Bass
DJ Gaff - "Technology" (6:30)

DJ Gaff & Cityspeak - "This Feeling" (6:07)

DJ Gaff - "Dream Mechanics" (5:58)

Cityspeak - "Skinjob" (6:25)
Review: MartianMan launches a brand new label Off-World Colonies and the mission statement is clear: to thrust as far and as deep into the cosmos with nothing but the power of breakbeats. To launch the label we have undercover agents DJ Gaff and Cityspeak who provide four timeless odysseys. "Technology" is all iced out and reminiscent of early Subtitles releases while "This Feeling" loosens up the drums again for a slinky space jam a la early Source Direct. "Dream Mechanics" is a much sharper, steppier flavour and "Skinjob" brings home the bacon at a cool 160. True to the craft.
…

Read more
Items 1 to 2 of 2 on page 1 of 1