Items 1 to 3 of 3 on page 1 of 1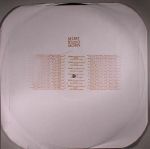 Cat: SCS 06. Rel: 18 Jan 17
Techno
Dark Spring (7:13)

Goblin Cleaver (6:58)

When Titans Fall (5:40)
Review: Secret Studio Records sixth offering (SCS06) features the Circling Vultures, a hardware driven project fronted by Chicago natives Justin Long (Hugo Ball) and Ken Zawacki (Dar Embarks). On Dark Spring EP, the title track sounds like an early Regis track on Downwards that's being played on the wrong speed, while "Goblin Cleaver" goes for the same kind of rusty acid jack that homeboy Hieroglyphic Being does. B side cut "When Titans Fall" is a dirty, slow grinding thriller full of clattering vintage drum machine rhythms and and the raw pulsating energy of pawn shop synths. Secret Studio Records, is a blue collar DIY label and production team based out of California's Bay Area with deep roots to Chicago. They've established a strong acidic catalog centered around hard-hitting jack tracks and lo-fi techno with raw aesthetics. The label features co-productions with D'Marc Cantu, D-Wynn and Jason Kendig (Honey Soundsystem), while also releasing EPs by fringe/upcoming artists. Secret Studio Records is a vinyl only label at heart, focused on short runs of 200-400 copies, hand-stamped and numbered with limited distribution.
…

Read more
Game Of Change

Cut With The Kitchen Knife

The Age Of Revolt

Suicided By Society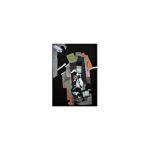 Cat: CY 007. Rel: 17 Jul 17
Industrial/Noise
Eindkrak - "Shawarma"

Andromeda Complex - "The Servant" (Extract 1994)

GDL - "4"

Circling Vultures - "Feasting On The Caucus Of The Fallen Divine King"

Andromeda Complex - "The Servant" (Klankman remix)
Review: Latest in the run of downright deviant activities from the Contort Yourself camp is this new collection of old and new industrial tinged bangers, leading in with the excellent noirish heat of Eindkrak's slow-stepping "Shawarma". Andromeda Complex's mid-90s rhythm-fest sits in stark, functional contrast before GDL's own contemporary rhythm science sends the record spinning in a reverie of surprisingly light-footed percussion. Circling Vultures are too enjoying the mean tempered intensity of focused drum machine programming before Klankman rounds the record off with a slightly squelchy remix of Andromeda Complex's "The Servant".
…

Read more
$9.38
SAVE 25%
in stock
$7.03
Items 1 to 3 of 3 on page 1 of 1