Items 1 to 3 of 3 on page 1 of 1
SØ01 V/A
(coloured vinyl 12" (comes in different coloured vinyl, we cannot guarantee which one you will receive))
Cat: SO 01. Rel: 25 Sep 17
Techno
Skatebard - "Early Morning" (Sommeroya edit)

Fredrik Bekkaasen - "Shroud"

Bjorn Svin - "Clay Penalty"

Christian Tilt - "It's Too Much Light In Here"
Review: Norwegian label Sommeroya enters the fray with a strong cast of Scandinavian sound scientists spread across a lucky dip range coloured vinyl. Skatebard leads the charge with the emotive electro tones of "Early Morning", all warm and fuzzy synth lines wobbling across the frequency range, while Fredrik Bekkassen brings a more militant brand of techno to the table with "Shroud". Bjorn Svin's "Clay Penalty" is equally tough and mechanical, although splashing through a generous helping of effects processing too. Then Christian Tilt finishes the EP off with a dubby dancefloor excursion entitled "It's Too Much Light In Here".
…

Read more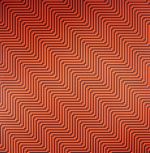 Cat: PL0 13NK. Rel: 13 Sep 16
Techno
Dos Were The Days (5:59)

BTL (6:05)

A Visit From France (5:37)

I Only Work Late Nights (9:05)

Oreverk (7:34)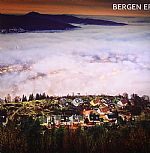 Cat: PL 001NK. Rel: 09 Sep 14
Techno
Christian Tilt - "Luddrette"

Thomas Urv - "Hutiheitten"

Vakum - "View To A Thousand Crows"

Nordenstam - "Acid Over Danmarksplass"
$9.33
SAVE 25%
in stock
$7.00
Items 1 to 3 of 3 on page 1 of 1