Items 1 to 2 of 2 on page 1 of 1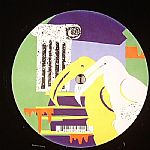 Cat: COMEME 013. Rel: 05 Apr 12
Minimal/Tech House
Barnt - "Geffen"

Dany F - "Chalole Batata"

Christian S - "The Power Of Now"

Philipp Gorbachev & Hugo Capablanca - "Berlin Esta Helado" (feat La Muerte)
Review: Four very different interpretations of house music prevail on Power. First up is Geffen, whose dubby, staccato drums, bursts of percussive noise and ominous bass provide the backdrop for a series of frequency-shifting tonal blips. Danny F opts for a different path on "Chalole Batata", where a pulsing bassline and heavy drums steer the arrangement into an ethnic chanting break down. Christian S's contribution is tracky and designed specifically for DJs; centring on rolling, insistent drums and mangled filters, its crashing cymbals enhance its impetus. Finally, the trio of Philipp Gorbachev, Hugo Capablanca and La Muerte deliver the deranged vocals and noisy voodoo groove of "Berlan Esta Helado" - which sounds like vintage Chicken Lips on acid.
…

Read more
Rizu X - "Cerca"

Christian S - "Chevy Bounce"

Aye Aye - "No Play FTC"

Ana Helder - "No Da"

Katerina - "The Trick Baby"
Items 1 to 2 of 2 on page 1 of 1