Items 1 to 1 of 1 on page 1 of 1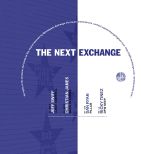 Cat: MPLSX 002. Rel: 04 Sep 17
Deep House
Jeff Swiff - "I Lost Control"

Christian James - "Back In Stride"

Dan Ryan - "Pillar"

Ricky Tinez - "DFW Deep"
Review: We've been waiting to see what would come next on Minneapolis Exchange after the excellent opening move from the mighty DJ Duke, and this time around there's a whole raft of talent on board. Jeff Swiff is on impeccable form with the soulful, bumping delights of "I Lost Control", while Christian James has an equally funkified approach that should have all true party people wiggling their middle in approval. Dan Ryan takes a punchier approach on the drums for "Pillar", but there's still lashings of vibin' keys bringing the warmth to the track. Ricky Tinez finishes the record off with a more introspective refrain that drifts in between the peppy thrust of the drums.
…

Read more
$8.83
SAVE 25%
in stock
$6.63
Items 1 to 1 of 1 on page 1 of 1