Items 1 to 2 of 2 on page 1 of 1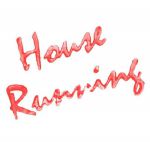 Numero 2
(140 gram vinyl hand-stamped 12")
Cat: HRR 002. Rel: 29 May 18
Deep House
Hyas - "Dat Music Freak"

Hyas - "Le Gardien Du Tekos"

Chinau - "Awareness (Feeling Of House Music)"

D-Nite - "Something About U"
Review: Belgian label House Running has been in operation for some time as a digital affair, but now they're cutting their releases on wax and giving them a physical presence in the field of discofied house music. Hyas is making his first appearance with the two jams on the A side, both of which re-mould classic disco burners as stomping modern day house cuts. "Dat Musik Freak" is a heated, looped up riot of a track, while "Le Gardien Du Tekos" gets just as fierce and funky, channeling a little Detroit pressure in the extravagant filter usage and gritty rhythm section. Chinau's "Awareness (Feeling Of House Music)" is a lighter affair for easy going times, and then D-Nite rounds things out with the breakbeat-powered balladry of "Something About U."
…

Read more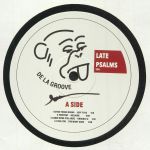 Cat: DLGONWAX 001. Rel: 10 Jan 18
Deep House
Jeff Tuts - "Chtad Tumad Onsad" (5:17)

Bellaire - "Everyday" (4:09)

Knuckle G - "Cause We're Still Here" (5:11)

Too Many Cars - "I Feel You" (5:20)

Le Hutin - "For Now Onwards" (5:13)

Chinau - "Keep Your Warm (Cause Winter Is Coming)" (5:38)

BK Mik - "Vision" (5:09)

Vanderkraft - "Beurre Fraichement Moule" (5:13)
Review: For the uninitiated, the previously digital-only De La Groove label is the product of five up-and-coming French deep house producers. Each of these naturally contributes a track to the imprint's first vinyl outing, a sumptuous compilation that naturally features far more hits than misses. Highlights include the rich, hip-hop tinged U.S house bump of Bellaire's "Everyday", the loved-up Pet Shop Boys synth chords and bustling breakbeats of "I Feel You" by Too Many Cars, the up-tempo deep house soul of BK Mik's "Vision" and the disco-fired peak-time warmth of Vanderkfraft's pleasingly positive compilation closer, "Buerre Fraichement Moule". That said, the standard remains impressively high throughout, with far more hits than misses.
…

Read more
Items 1 to 2 of 2 on page 1 of 1