Chicago Skyway
Items 1 to 2 of 2 on page 1 of 1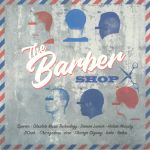 Cat: PERP 012. Rel: 11 Jun 18
Deep House
Dcee - "Suavecito" (6:00)

Chicagodeep - "Blow Out" (6:31)

DCook - "Comb Over" (6:37)

Taelue - "Razor Line Up" (7:08)

Hakim Murphy - "Finger Wave" (4:43)

Obsolete Music Technology - "High Top Fade" (6:32)

Specter - "Butters Whipped" (6:02)

Isoke - "Soul Glo" (3:10)

Damon Lamar - "Bermuda Triangle" (7:02)

Chicago Skyway - "Edged Out" (6:04)
Review: Perpetual Rhythms is already well-regarded as a bastion of quality amongst contemporary Chicago house labels, and now they've downright sealed the deal with this mammoth compilation from a stellar cast of local cats. There's too many to all list in detail here, so focusing on the highlights, Dcee leads things in with the tumbling cosmic jazz leanings of "Suavecito," Hakim Murphy teases with a spacious and daring exploration in the liminal zone between ambient and house, and Obsolete Music Technology gets invigorating with the bouncy "High Top Fade." Those tracks alone are enough to deserve your hard earned, but there's reams of other excellent forward-facing Windy City jams to sink your teeth into.
…

Read more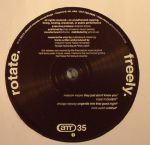 Cat: AMR 35R. Rel: 06 Jul 15
Deep House
Malcolm Moore - "They Just Don't Know You" (5:53)

Natan H - "Crusin'" (5:55)

Chicago Skyway - "Ungentle Into The Good Night" (5:13)

Mick Welch - "Tetra Hi" (6:33)
Review: After some downtime for the first half of the year, long running Californian label Altered Moods Recordings returns in triumphant fashion with one of those split 12" releases that sounds destined to stay in many a house DJs record box. Inspired by the Freerotation festival, label boss Malcolm Moore has called on artists who have either played or attended the cultish Welsh gathering for this Rotate Freely 12". Along with Moore, Natan H, Chicago Skyway and Mick Welch all contribute with the supple "Ungentle Into The Good Night" a particular highlight but all are worthy of gracing the soundsystem at Baskerville Hall.
…

Read more
Played by:
Owen Jay (Batti Batti / Gauss )
,
Tomi Chair
,
Life Recorder
,
Ernie (Minuendo Recordings)
,
Gaetano Battista
,
Mark Graham (Contrast-Wax)
,
Malcolm Moore (Altered Moods)
,
Monsieur Cedric (Serie Limitee)
,
Steven Tang (Emphasis Recordings)
,
Petko / Soul Print Recordings
,
Allstarr Motomusic (deepArtSounds)
,
Deymare
,
AYBEE
,
Natan H
,
Wasserfall
,
Djs: Most Charted - Deep House
,
Last Mood
,
Massiande (Freerange/MOS/Phonica)
,
DJP / Soul Print Recordings
,
Jacksonville
,
Juno Podcast
…

Read more
Items 1 to 2 of 2 on page 1 of 1