Items 1 to 3 of 3 on page 1 of 1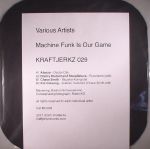 Cat: KJ 029. Rel: 10 Aug 17
Electro
Alonzo - "Doctor City" (3:58)

Dmitry Distant & Starpliktuve - "Purvciems" (edit) (5:07)

Chase Smith - "Muzyka Kompjuter" (5:46)

Kid Ginseng - "Arabian Celluloid" (Chase Smith edit) (5:54)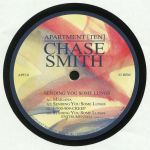 Cat: APT 10. Rel: 31 Oct 17
Techno
Mariana (5:53)

Sending You Some Lungs (6:27)

1-900-909-CREEP (6:13)

Sending You Some Lungs (instrumental) (6:04)
Review: Since coming through a few years back for labels like WT Records and Argot, Pittsburgh techno producer Chase Smith has dropped nothing but bombs on our shelves and, in the process, has contributed to the growth of several independents such as the present Apartment label, out of Ireland. The tenth chapter of the imprint's catalogue is made fiery and punchy by Smith's tight roll, starting with the nutty loops of "Mariana", before crafting up some wacky electro on "Sending You Some Lungs". On Side B, "1-900-909-CREEP" is an utter monster, a techno chest-burster with all sorts of nasty percussion loops spilling out of its innards, and by the time the instrumental cut to "Sending You Some Lungs" comes by, we're all a little saner.
…

Read more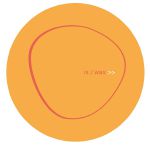 Cat: IW 02. Rel: 08 Jan 18
Deep House
Nous Nous Au Danser

Orange Geena

Work It Over

Tour De Trepan
Review: After a strong start with an EP from Dwayne Jensen, Pittsburgh-based label is / was returns with an absolute firecracker from Chase Smith. "Nous Nous Au Danser" is the kind of jam that will guarantee everyone in the room starts freaking, so infectious is the bright and bold acid strain Smith offers up. "Orange Geena" is equally stunning, all warm bass and dazzling synths. "Work It Over" takes things in a punchier direction, leaving a little more space in the mix for the rhythm section to help things get really nasty. "Tour De Trepan" takes on some new beat qualities as it unfurls a noirish beat-driven fantasy to finish off an utterly flawless EP.
…

Read more
Items 1 to 3 of 3 on page 1 of 1