Items 1 to 2 of 2 on page 1 of 1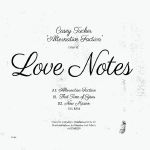 Cat: LVNO 15. Rel: 18 Jun 18
Deep House
Alternative Faction

That Time Of Year

New Mission
Review: Casey Tucker is on a roll at the moment, and his infectious brand of uplifting, full-fat machine soul seems to have struck a chord in many places (not least via his reissues on For Those That Knoe). After appearing on Love Notes back in 2015, Tucker's back on the label with another salvo of colourful, charming and utterly magnificent house jams shot through with the inventive programming of techno. "Alternative Faction" is many things - a bubbly acid track, a swooning deep house cut and a sassy broken beat affair - and yet feels utterly smooth in its execution. "That Time Of Year" has plenty of Motor City soul feeding into its composition, not least in the gorgeous synth strings, and "New Mission" gets busy in the swing with all kinds of bouncing melodies and rhythms.
…

Read more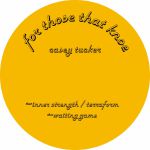 Cat: KNOE 2/4. Rel: 29 May 18
Deep House
Inner Strength

Terraform

Waiting Game
Review: For Those That Knoe are back with another wedge of dusted down delights from Casey Tucker, a hidden treasure of the mid 90s that nearly got away. Fortunately his effervescent machine soul jams have found a new lease of life with these reissues, and this fourth installment comes from a freshly unearthed box of DATs that pushes Tucker's story even further. "Inner Strength" is a pumped up shot of dynamic techno in the classic sense of the word, mysterious but hopeful, tough but sensitive. "Terraform," which previously aired on a long-deleted 12" from the 90s, takes things skywards with an unabashedly positive tone to the dense layers of synths and box beats. "Waiting Game" rounds the EP out on a wistful, acid-drenched tip - let's hope there's more jams of this quality to come from the Tucker archives.
…

Read more
Items 1 to 2 of 2 on page 1 of 1