Items 1 to 2 of 2 on page 1 of 1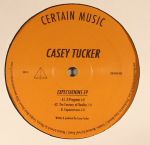 Cat: CMR 003. Rel: 02 Jan 17
Deep House
D-Program (6:35)

The Fantasy Of Reality (6:32)

Expectations (7:36)
Review: Casey Tucker is one of those artists that's never left; the dude has always been here, and waving the flag for house and tech. However, he had disappeared from the scene from 1997, reappearing in 2013 on the For Those That Knoe imprint. This is likely due to the fact that the last five years have seen a resurgence in quality house and techno, and Tucker is not the only artist to have resurrected to ride this new, hopeful wave of dance music. He's up on Certain Music with some fat, slap-bass house rhythms built for the dancefloor: "D-Program" is a subtle acid odyssey, touched up by just the right amount of soul tenacity that we like to hear on house records, while "The Fantasy Of Reality" makes most contemporary deep house tunes seem flat and static. Last but not least, "Expectations" bangs another load of acid out on the table, mashing it up with a bit of broken drum programming, and coming out the other end with a banging floor cut!
…

Read more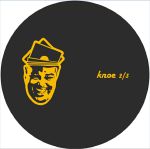 Cat: KNOE 2/3 . Rel: 27 Mar 17
Techno
Carpet Dancer (6:43)

Juxtaposition (6:50)

Whatever Comes To Mind (7:18)
Review: Casey Tucker has been synonymous with Boe's sister label For Those That Knoe, making a shining example of the imprint's mission to unearth music from long-serving, overlooked talents in the field of Detroit-flavoured house and techno. On this third installment, Tucker's distinctive style positively leaps out of the speakers. "Carpet Dancer" is a ragged yet effervescent twist of plush techno melodics and spirited beat manipulation, while "Juxtaposition" maintains the sparkling synth work while bringing the drums in line. "Whatever Comes To Mind" is the deeper offering on the record, bringing balance to another fine missive from a hidden gem of an artist.
…

Read more
Items 1 to 2 of 2 on page 1 of 1