Items 1 to 3 of 3 on page 1 of 1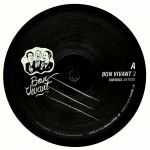 Cat: BONVIVANT 003. Rel: 02 Mar 18
Deep House
Apoena - "Inside A Dream" (6:00)

Miguel Puente - "Dharma Beach" (6:41)

Brandub - "33 Machines" (7:47)

Cape - "Who Has" (7:31)
Cat: SAVOR 012 . Rel: 04 Jul 16
Deep House
The Real (6:53)

TRB (6:50)

Rainforest (7:50)

Geibi (7:25)

In Amour (9:24)

Flavor (7:58)

Faiser (6:56)
Review: It was about time we heard some quality deep, progressive tech out of Argentina. Cape aka Fernando Cappelletti drops a double LP on his own Savor Music, rocking since 2011 and home to plenty of solid house tunes by big names such as Felipe Valenzuela and Martinez, among others. But, My Own Jungle is more than just a dancefloor album, as tunes like "The Real" and "Rainforest" are deep and playful enough to be enjoyed over a pair of headphones. There are, of course, fully-fledged big room cuts like "In Armour", or the more tech-minded "Flavor", but Cape's versatility makes this album more than it set out to be.
…

Read more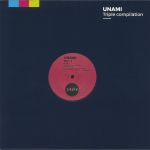 Cat: SAVOR 015 2. Rel: 05 Feb 18
Minimal/Tech House
Le Loup - "Lunar System" (6:04)

Cape - "Peek" (7:30)

Franco Cinelli - "Blip Blup Noise" (7:03)

Robin Porter & Mike Carr - "Fathernature" (6:41)
Review: Argentinian label Savor returns with a nice various artists EP, showcasing some fine international talents. On the A side, we have Frenchman Le Loup deliver some bumped-out microhouse - engineered to perfection as always on "Lunar System" while Cape almost channels the same vibe as Mathew Jonson in the early noughties on the brilliant "Peek". On the flip, homeboy Franco Cinelli goes back to basics on the stripped-down "Blip Blup Noise" and even a bit of old-school Detroit style techno courtesy of legends Mike Carr & Robin Porter on "Fathernature" originally released on the latter's Immigrant Records back in 2002 - an oldie but a goodie!
…

Read more
Items 1 to 3 of 3 on page 1 of 1