Items 1 to 2 of 2 on page 1 of 1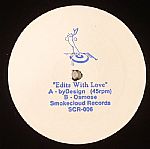 Cat: SCR 006. Rel: 19 Jan 13
Disco/Nu-Disco
By Design - "Stir It Together"

Osmose - "Al Knows What's Up"

Osmose - "Slomo Tattoo Dubbed"
Review: Cruising nice and easy into earshot on the Smokecloud imprint, byDesign and Osmose take a side each in chopping up some choice old classics with a tender touch to work in modern contexts. byDesign gets the whole A-side to roam over with a version of Diana King's cover of the Bob Marley classic, "Stir It Up", working on a 90s flavoured hip hop groove and dubby cuts of King's vocal. On the flip, Osmose is having a lot of fun working on Alexander O'Neal's "Fake", keeping the tough beat intact and instead letting the effects bring in the changes. While the origin of the last track on the 12" is undetectable at this point, "Slomo Tattoo Dubbed" comes on like a prime slice of Balearic goodness, packing easy horn blasts, funky guitar licks and a whole lot of filter action.
…

Read more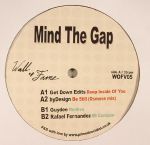 Cat: WOFV 05. Rel: 28 Sep 16
Disco/Nu-Disco
Get Down Edits - "Deep Inside Of You" (6:47)

ByDesign - "Be Still" (Osmose mix) (7:08)

Guydee - "Relikva" (6:24)

Rafael Fernandez - "Mi Corazon" (6:21)
Items 1 to 2 of 2 on page 1 of 1