Artists
Items 1 to 3 of 3 on page 1 of 1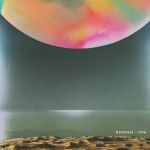 DNA
(140 gram vinyl 2xLP)
Cat: CS 008. Rel: 14 Nov 16
Minimal/Tech House
I Like You (5:10)

Green Room (5:10)

Control (5:09)

Another Source (5:41)

DNA (6:57)

Advanced Knowledge (6:48)

Cosmic Warfare (4:50)

State Of Panic (5:24)

Callisto (8:21)
Review: Although James Burnham aka Burnski has been producing house by the truckload since the mid 00s, DNA is his first LP to date, and it lands courtesy of his own Constant Sound imprint. Across labels like Trapez, 20:20 Vision, and even Poker Flat Recordings, this dude has always stuck to what he does best regardless of passing trends or styles, and that is making quality, tech-driven dance music. Now, make no mistake, this album is still a collection of dance floor scorchers, but the nine tunes make sense next to each other, and they go way beyond the four-to-the-floor remit. There's some swinging garage blazers like "Another Source", hard and progressive house such as "Advanced Knowledge", and even a bit of dirty electro on bangers like "Cosmic Warfare". This is pure quality throughout, and makes for a big step up in Burnski's career. Dope.
…

Read more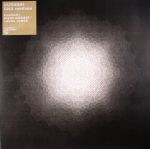 Cat: CS 011. Rel: 22 May 17
Minimal/Tech House
Another Source (Mandar remix) (7:41)

Cosmic Warfare (Diego Krause remix) (6:50)

Another Source (original) (5:41)

I Like You (Laura Jones remix) (5:59)
Review: Burnski's debut album DNA dropped on Constant Sound last year, and now the label have called upon a strong cast of characters to do the remix duty on some of the LP's key tracks. Parisian trio Mandar bring a heart-melting tone to "Another Source" without losing their insistent shuffle, while Diego Krause strips things down with a functional broth of minimal minded business. The original mix of "Another Source" gets a fresh outing, and very fine it sounds too. That leaves it to Laura Jones to twist out a hypnotic electro version of "I Like You".
…

Read more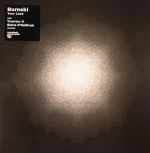 Cat: CS 001. Rel: 20 Apr 15
Minimal/Tech House
Your Love (feat Beckford)

Your Love (Trus'me Your Love Takes Time remix)

Your Love (Steve O'Sullivan remix)
Review: Active as a record releasing producer for a decade, James 'Burnski' Burnham has credits for a wide variety of labels in his discography, gracing everyone from Boe to Hot Creations. Constant Sound is a new label from the man, set up with Jon Woodall, Burnski's production partner as Constant. Music from Cab Drivers, Kris Wadsworth, A Scott, and Richard Rowell is promised over the coming months but it's a solo record from Burnski that kicks matters off with Your Love. A collaboration with vocalist Beckford, "Your Love" is one of those insistent, driving house cuts with dashes of acid to it and it's complemented by remixes from Prime Numbers man Trus'me and Mosaic boss Steve O'Sullivan who take the cut in markedly different directions. A solid start for Constant Sound!
…

Read more
Items 1 to 3 of 3 on page 1 of 1