Artists
Items 1 to 3 of 3 on page 1 of 1
Cat: GM 48. Rel: 05 Feb 18
Deep House
Prince Dred & Bunny Sigler - "Freak Like Me" (DJ Dan mix)

DJ Homewrecker - "New World In My View" (Saison remix)

DJ Mes - "90s Groove"

Rescue - "Here & Now"
Review: Another fully stacked sampler from Guesthouse Music's All-Star line-up. A selection of #1 tracks from Saison, DJ Dan, Prince Dred, Bunny Sigler, DJ Homewrecker, DJ Mes and Rescue. You'll find a little something for everyone on Super Secret Squirel Tracks Vol. 4





…

Read more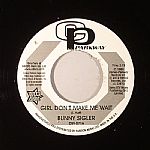 Cat: OSV 071. Rel: 01 Oct 12
Soul
Girl Don't Make Me Wait

Follow Your Heart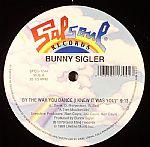 Cat: SPEC 1744. Rel: 11 Nov 02
Disco/Nu-Disco
By The Way You Dance (I Knew It Was You) (A Tom Moulton mix)

Bunny Sigler - "Let Me Party With You"

Bunny Sigler & Loleatta Holloway - "Only You"
Items 1 to 3 of 3 on page 1 of 1