Items 1 to 3 of 3 on page 1 of 1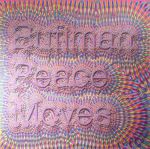 Cat: DKMNTL 051. Rel: 05 Jul 17
Deep House
Peace Moves (6:34)

Peace Moves (DJ Normal 4 Ever Armistice mix) (7:56)

Peace Moves (Pulse mix) (9:30)

Graffiti Moves (5:14)
Review: Salon Des Amateurs' Bufiman makes his Dekmantel debut with two left-of-centre, broken beat mind-melters. "Peace Moves" is a lo-fi, almost sludgy dive into a synth swamp where flurries of cosmic synth licks swoon and tease above your heard. "Graffiti Moves" takes an even trippier twist over a similarly low-and-slow drum arrangement but with added sparkling percussion. Throw in two cutlass-sharp versions of and you've got yourself a watertight declaration of peace. Absurdly on-point as always from Dekmantel.
…

Read more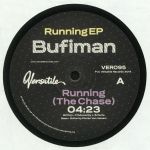 Cat: VER 095. Rel: 31 Jan 18
Disco/Nu-Disco
Running (The Chase) (4:27)

Kalvier (6:02)

Bonobobeat (6:30)
Review: It's been a while since we last heard from Jan Schulte and Diskoking Burnhart McKoolski's Bufiman project - two years, in fact. After previously plying their wares on Verein Freir Menschen und Musik, the eccentric Balearic/disco duo have been snapped up by Gilb'r's Versatile imprint. "Running (The Chase)" is something of a killer - a driving chunk of clavinet-laden disco fuelled by a seriously heavy post-punk/dub disco bassline. "Kavalier" is deeper and spookier, with new age synth melodies riding a loose, Afro-influenced groove. The slower "Bonobobeat", meanwhile, is a low-slung delight, with snaking synthesizer lines wrapping themselves around dense, head-nodding disco percussion.
…

Read more
Played by:
Joe's Bakery
,
Alexis Le-Tan
,
Ender
,
Owain Kimber (Owain K)
,
Space:tricks
,
Erik Skantze
,
Soft Rocks
,
Damien Schneider
,
Nitedog (BLACKDISCO)
,
Jose Manuel
,
OK Jones / Love Glove
,
Dreamtime Records
,
PRECIOUS K
,
R$N
,
Juno Recommends Disco
,
Nick The Record
,
Marcello Giordani
,
Moustache Love
,
Terrence Pearce
,
Justin Gg Green
,
The Keeper (Nemas Problemas)
,
Simon Ozbizton/EYESHRWD
,
DJ ROCCA (Ajello, Erodiscotique)
,
Freund Der Familie
,
Dynamicron (Los Grandes/Our Nights)
,
KS French
,
Admin
,
Sacha Mambo (Macadam Mambo)
,
Niccolo Cupo
,
Len Leise
,
Nachtbraker
,
Terrence Pearce
,
Ptaki
,
Manfredas
,
Jura Soundsystem
,
LEGO EDIT
…

Read more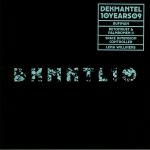 Cat: DKMNTL 10YEARS09. Rel: 28 Feb 18
Techno
Bufiman - "Hymn To The Moonface" (Break mix) (9:20)

Betonkust & Palmbomen II - "Onrust Bij Tihange" (5:00)

Space Dimension Controller - "Hindsight '92" (4:57)

Lena Willikens - "Neue Obakel" (6:28)
Review: For the ninth series of Dutch powerhouse Dekmantel's 10 year celebrations they have quite a compelling assortment of tracks, however diverse they are. On the A side we have the Salon Des Amateurs affilated Jan Schulte aka Bufiman serving up yet another oddball groove in the form of "Hymn To The Moonface" (Break mix) an almost new jack swing sounding jam crammed full of lush FM synth textures to boot. We should mention now that colleague and fellow SDA resident Lena Willikens appears later with the spooky and steely brooder "Neue Obakel". The '80s vibe continues courtesy of lo-fi house hero Palmbomen II (with a bit of help from Betonkust) on the neon-lit "Onrust Bij Tihange". On the flip is Irish hi-tech soul merchant Space Dimension Controller with our favourite of the bunch: he takes you deep into the cosmos with his emotive journey "Hindsight '92".
…

Read more
Items 1 to 3 of 3 on page 1 of 1