Items 1 to 2 of 2 on page 1 of 1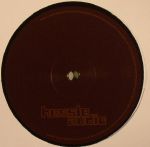 Cat: HES 027. Rel: 27 Oct 14
Bass
Not Stochastic

Trip

My Legs Wouldn''t Go Quick Enough
Review: After a stellar debut on Livity Sound's Dnuos Ytivil sub label, man like Bruce adds Hessle Audio to his prospering profile with the Not Stochastic 12". Representing the crucial UK label's first release of 2014, the standard of productions on show from Bruce demonstrates Hessle Audio's quality over quantity approach continues to pay dividends. The triplet also demonstrate Bruce has quite a few strings to his production bow, with the general vibe differing from the weighty swung techno of that excellent Dnuos Ytivil record. From the off, Bruce exudes a trippy style of sonics that bring to mind the work of Dynamo Dreesen or SVN.
…

Read more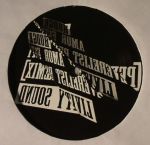 Cat: 399 YTIVIL. Rel: 19 Oct 15
Techno
Amor Fati (Peverelist remix) (6:13)

Tilikum (Hodge remix) (6:07)
Review: Ahead of the release of the Ytivil Dnuos compilation, Peverelist has opted to turn out a 12" that revisits two tracks from the recent past and sheds some fresh light on them. The label boss himself takes "Amor Fati" by Hodge to task, and turns out a delicately poised but satisfyingly weighty version replete with twinkling synth lines and jagged rhythmic incantations. Hodge meanwhile gets to have some fun with Bruce's "Tilikum", and weaves an emotional techno variation out of the component parts that stands amongst his most impassioned works to date, thanks in no small part to the heart-rending sweeps of chord that blanket the peak of the track.
…

Read more
Items 1 to 2 of 2 on page 1 of 1