Items 1 to 2 of 2 on page 1 of 1
Cat: CYC 021.6.
Deep House
Barbados Stalker

Smooth Split

All That I Have

House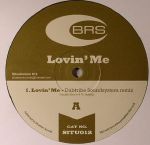 Cat: SITU 012. Rel: 12 Jul 17
Deep House
Lovin' Me (dubtribe Soundsystem remix) (10:43)

Lovin' Me (Harley & Muscle remix) (7:45)

Lovin' Me (BitterSuite remix) (7:04)
Review: Third time around for BRS's deep house classic "Lovin' Me", which first appeared on Dubtribe Sound System's Imperial Dub imprint way back at the turn of the millennium. Speaking of Dubtribe, the San Francisco duo's brilliant remix - a near perfect fusion of Idjuts style, delay-laden percussion hits, dub disco bass, echoing vocal samples and rich chords - takes pride of place on the A-side of this Situationism reissue. Flip to the B-side to wallow in the slick and sumptuous late night soulfulness of Harley & Muscle's overlooked 2006 rework. Speaking of soul, check the brilliant positivity of Bitasuite's remix (taken from the same '06 Peng reissue), which effortlessly joins the dots between British deep house, modern soul and New Jersey garage. Essential.
…

Read more
Items 1 to 2 of 2 on page 1 of 1