Items 1 to 2 of 2 on page 1 of 1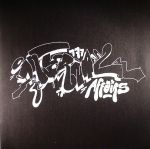 Cat: 777 010. Rel: 22 Feb 17
Techno
Brighton - "Tesla" (Leaves remix) (7:21)

Orson Wells - "Ratio" (Roger 23 remix) (7:40)

Leaves - "Third Floor" (Pablo Mateo remix) (6:31)

Glyn - "Kevin Lomax" (Orson Wells remix) (5:39)
Review: Ron Wilson's 777 serves up more raw and rusty house jams on a new various artists sampler entitled Internal Affairs: this is serious! On the A side is newcomer Brighton with "Tesla" (Leaves Remix), while Frankfurt's Orson Wells gives us "Ratio" where Saarbruckens finest: Roger 23 gets on the remix and delivers a lush deep acid rendition this side of Tin Man. On the flip, Leaves returns with the impressive "Third Floor" getting an awesome remix by Pablo Mateo; working those drum computers to impressive effect as always. Finally, Orson Wells stays on too; working the nightshift on his remix for Glyn's "Kevin Lomax" and giving it a lo-fi, neon lit makeover that will appeal to retroverts dancing well into the morning at Robert Johnson next Sunday morning.
…

Read more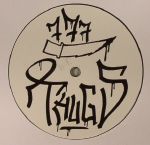 Cat: 777 02. Rel: 24 May 17
Deep House
Leaves - "Third Floor" (6:47)

Pablo - "Newkoelln" (6:44)

Brighton - "She Wanted Some Music" (9:59)

Potensia - "I Never Really Knew" (Benedikt Frey edit) (4:24)
Review: The 777 imprint continues to be a trusted source of forward-thinking acid and hardware based manoeuvres, and this four tracker has everything any jaded jacker could desire in the quest for new sounds. Leaves' "Third Floor" is an upfront gem of sizzling drums and chunky square wave bass, and yet the production is finely balanced and delivered with poise, while Pablo likewise keeps a steady hand on the tiller even as "Newkoelln" nudges towards more emotive territory. Brighton takes a less dancefloor focused route into loping electronica with a tasty amount of swing and a rich spread of synths, and then Benedikt Frey finishes the record off with an edit of Potensia's "I Never Really Knew" that heads into ambient breakbeat techno abandon with ease.
…

Read more
Items 1 to 2 of 2 on page 1 of 1