Items 1 to 3 of 3 on page 1 of 1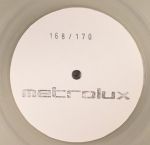 Edition 3
(limited numbered hand-stamped vinyl 12")
Cat: MLM 07. Rel: 20 Feb 17
Minimal/Tech House
Autre & Xinner - "Nebula" (7:00)

Autre - "Seiryu" (7:02)

Kryptic Universe - "01309 Stairways" (9:04)

Owen Jay & Brian James - "Chordless" (5:25)
Review: Given the success of the first two installments of the Editions series, it's little surprise to see XDB put together a third volume for his Metrolux imprint. He's assembled another crack team of international contributors, too. Autre and Xinner join forces on opener "Nebula", a fine combination of low-slung techno drums, restless electronics and deep space sonics. Autre goes solo to deliver the fluttering, late night hypnotism of "Seiryu", before Kryptic Universe steals the show with "01309 Stairways", a superb chunk of rolling intelligent techno that features an extended ambient intro. Owen Jay and Brian James round things off with the distorted drum machine hits and woozy riffs of "Chordless" (which, to be fair, is an accurate title).
…

Read more
Played by:
Rick Hopkins
,
Owen Jay (Batti Batti / Gauss )
,
Brian James
,
Bu$$ (bliq, olympos)
,
Life Recorder
,
Derek Carr
,
Satore (Hizou Deep Rooted Music)
,
Jesus Gonsev
,
Juno Recommends Minimal/Tech House
,
Richard Zepezauer (RZ-1)
,
Adam Shelton
,
Slam Mode
,
Kiddmisha
,
Danijel Kevic
,
Caspian Rabone
…

Read more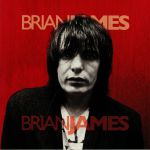 Cat: EARS 135LP. Rel: 09 Mar 18
Punk/Hardcore
The Twist (3:47)

Cut Throat (1:51)

Slow It Down (3:24)

Another Time, Another Crime (2:19)

I Said No (2:44)

Bibbly Bubbly Crisis (2:48)

Pretty Lil' Girl (2:06)

Ain't That A Shame (4:57)

Prime Time Blues (3:26)

You Try (3:55)

Cut Across Shorty (2:33)

Polka Dot Shot (2:49)

FBI (bonus track) (2:55)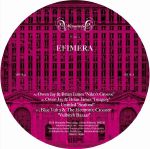 Cat: MND 39. Rel: 21 May 18
Deep House
Owen Jay & Brian James - "Niko's Groove"

Owen Jay & Brian James - "Imagery"

Untitled - "Seafood"

Blue Vulva & The Electronic Crooner - "Vulbitch Bazaar"
Review: Minuendo keep things interesting on this latest various artists 12", primarily focusing on Owen Jay and Brian James on the A side for two tracks of adventurous experimentation on the wild frontier of minimal house music. The wobbly synth running through "Niko's Groove" is a real head turner, while "Imagery" nudges the grand tradition of dub house into a new pocket of ambience that draws you in immediately. There's a lovely, classic deep house joint from Untitled called "Seafood", and then Blue Vulva & The Electronic Crooner completely flip the script on the B2 with rowdy acid burner "Vulbitch Bazaar".

…

Read more
Items 1 to 3 of 3 on page 1 of 1