Artists
Items 1 to 3 of 3 on page 1 of 1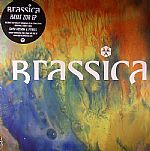 Cat: CIV 056. Rel: 18 Nov 13
Disco/Nu-Disco
Everything

At Least I Know Why

Smoulders

Ancient Mariner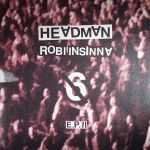 Cat: RR 075. Rel: 08 Dec 14
Disco/Nu-Disco
Number 9

Swing Now Out Dub (feat Tara)

Something (feat David Shaw)

Take Me To The Top Dub (feat Bozzwell)
Review: 6 E.P.II" is the second Vinyl E.P. taken from Headman/ Robi Insinna "6" Album which was released via Relish on the 15th September. E.P.II includes on side A1 Number 9, A2 Swing Now Out Dubfeaturing TarafromIt Rough fame. First track on the B side is called Somethingwith vocals by David Shawwho just released his first collaboration with Jennifer Cardinion Correspondant. The last track on the B side Take Me To The Top Dubfeatures Bozzwellaka Hiemfrom Firm fame. The Dub versions are exclusive for the Vinyl release. Robi's cover design is again in the same line as the whole Album project, including the Artbook, Video and Screenprints.

…

Read more
Cat: RR 073. Rel: 21 Jul 14
Disco/Nu-Disco
Work (featuring Brassica)

Barbarism (featurning Red Axes)

Der (featuring The Emperor Machine)

Sleep Red! (featuring Sam from Gramme - dub)
Review: As Headman gears up to release his sixth album it appears he's having something of an identity crisis... Is he Headman? Or is he, as his mother named him, Robi Insinna? Either way, he's one of disco's most daring of producers and, monikers aside, anything he releases is well worth your attention. Especially this first sampler from the album 6. A collaborative affair, each track sees him teaming up with kindred spirits and friends to forge new groove paths and re-position old references. "Work" takes a Kraftwerkian recipe and stretches it like a well made pizza dough, "Barbarism" dusts off the cosmic guitars for an enlightened star-gazing session, "Der" sits happily between Black Strobe and Jeff Wayne while "Sleep Red" cruises towards DFA City Limits in a cowbell Escalade. Each one of them will have you hankering for the album. Guaranteed.
…

Read more
Items 1 to 3 of 3 on page 1 of 1