Items 1 to 3 of 3 on page 1 of 1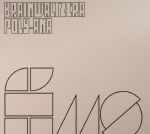 Cat: FILMCD 003. Rel: 26 Sep 17
Experimental/Electronic
9 Kurrytee (MIDI_2_CV)

Smit

Day Aft8r (The_Greyz)

Poly_Ana Summers (Schoolyard Surph beat)

Carniblurr Lane 6

Mixolydian Transition 18

Kurzweil Dame

43 Bouhed Trot

Take 1

Triangulate Dither (Night More Sleepy version)

Frikandel (The End Bit)

Yamaha Hill (edit)

Late Hither (Ma8ema8mati7s Afsxissor Nap version)
Review: Before he'd even released any music, Brainwaltzera's tracks were being "liked" by Aphex Twin. It caused a bit of a furore - and subsequently the hype surrounding this admittedly superb debut album - but the patronage of Richard D James is in many ways fitting. You see, Poly Ana is full of the kind of hard-to-pigeonhole electronic fare that could have come from the legendary Cornish producer's studio. There are moments of fluid, ghostly ambience, alternately clattering and crackling IDM machine jams, mind-altering leftfield techno throb-jobs and fizzing, braindance-inspired workouts. Imaginative, emotive, off-kilter and left-of-centre, it's litte less than a triumphant first album.
…

Read more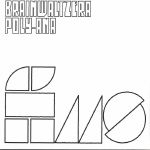 Cat: FILMLP 003. Rel: 26 Sep 17
Ambient/Drone
9 Kurrytee (4:55)

Smit (4:03)

Day Aft8r (3:03)

Poly_Ana Summers (Schoolyard Surph beat) (3:59)

Carniblurr Lane 6 (4:20)

Mixolydian Transition 18 (3:54)

Kurzweil Dame (2:21)

43 Bouhed Trot (2:52)

[Take 1] (5:35)

Triangulate Dither (Night More Sleepy version) (3:27)

Frikandel (2:08)

Yamaha Hill (edit) (5:22)

Late Hither (Ma8ema8mati7s Afsxissor Nap version) (6:32)
Review: Fresh from the release of a fine EP of braindance-influenced workouts on Analogical Force, mysterious producer Brainwaltzera delivers his second full-length excursion. This time round, the influences are a lot more horizontal in tone, as the sometime Film artist explores the blurred lines between early '90s ambient, IDM, intelligent techno, drowsy trip-hop and deep space electro. It's a heady and intoxicating brew, as inspired by contemporary takes on classic British electronica as Boards of Canada and Aphex Twin. Highlights bubble to the surface with impressive frequency, from the hazy and horizontal beauty of "Poly_Ana Summers" and Pete Namlook style "Take 1" (complete with tape hiss and cyclical, Steve Reich style melodic movements), to the crunchy, skewed beats of "Frikadel (The End Bit)".
…

Read more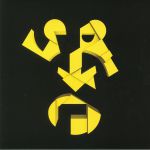 Cat: MTR 085. Rel: 01 Jun 18
Techno
Brainwaltzera - "Vodiga" (3:52)

Actress - "Watercolour Challenge" (4:13)

Skee Mask - "Lil DB Tool" (5:41)

RRoxymore - "Cosmopolitanism" (5:45)
Items 1 to 3 of 3 on page 1 of 1