Items 1 to 2 of 2 on page 1 of 1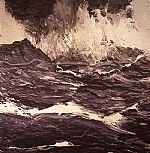 Cat: AMB 1404LP. Rel: 24 Apr 14
Ambient/Drone
Jan Mayen

Phonetrik

Utsira

Der Kran

Hirta

Stufen - Spitzbergen

Your Weak Fire

Tiefdruck-Hochdruck
Review: Ably teased by last summer's Jan Mayen EP, Seyberth and Heider's 12-year-deep organic funk project has reached a whole new level in sedative sonic luxury with their fourth LP. Deep, dubby and heavily textured, it's a cosmic adventure from the off, taking in blues, jazz, ambient, funk and dub in equal measure. Highlights include the lolloping late-night-drive beats and steady keys of "Kodiak", the harrowed alien plucks and scrapes of "Der Kran" and the enveloping Floydian sensation of bass and reverbed guitars of "SAE". A rich experience from start to finish.
…

Read more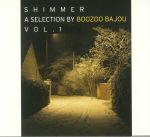 Cat: 117256 2. Rel: 05 Jan 18
Balearic/Downtempo
Minami Deutsch - "New Pastoral Life"

Max Loderbauer - "Giant Hug"

Burger/Voigt - "Wand Aus Klang"

Red Axes - "Spider Feel"

Burnt Friedman - "Clock Version" (with Daniel Dodd-Ellis)

Odd Machine - "Phase Out"

Leafar Legov - "MX Home"

The Notwist - "Lineri"

The Declining Winter - "This Sadness Lacks"

Slowdive - "Rutti"

Frantz Casseus - "Suite No. 1: Petro"
Items 1 to 2 of 2 on page 1 of 1