Artists
Items 1 to 2 of 2 on page 1 of 1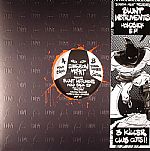 Cat: DMT 01. Rel: 10 Feb 14
Deep House
Hold Back

Dark Chamber

Control
Review: Dungeon Meat is the new label and production outfit brought to you by Dungeon Masters Brawther and Tristan Da Cunha. Packing a serious punch, it's aim is to present tracks designed specifically to rock the party and shake the sound system. Originally conceived as a platform for their own musical visions it soon became apparent that they would have to open the doors to a select few who shared their ambition to make no messing, hard hitting house grooves. One of these artists is the mysterious Blunt Instruments who has the honour of kicking off the label. After road testing his huge club hammer "Hold Back" Brawther and Da Cunha knew it had to be on Dungeon Meat as it epitomised exactly the sound they wanted to present. "Hold Back" has been a firm fixture in their sets and even got cut to dubplate by Jeremy Underground Paris. It's not all about the A-side though as Blunt Instruments craft 2 other killer club cuts for the flip side. We won't go on too much trying to describe how good this EP is ... instead we'll let the music do the talking.
…

Read more
Played by:
Charles Maurice
,
Mourad Sliti
,
Reece Johnson (Roots for Bloom)
,
Simon Morell (FINA RECORDS)
,
Athens of the North (Fryer)
,
Gaetano Battista
,
Rosenhaft (Killing Sources)
,
West Norwood Cassette Library
,
Marcoradi * Hear & Now
,
STEREO 12"
,
FranZ
,
Mag Spencer
,
Inner Sense
,
Jeremy Underground
,
DJ Nav
,
Dirtytwo
,
Monsieur Cedric (Serie Limitee)
,
Inland Knights
,
Juno Recommends Deep House
,
Jorge Caiado (Balance / Groovement)
,
Nicholas
,
Sccucci Manucci
,
Krysko
,
OWAIN(124 RECORDINGS/124 BLACK)
,
Mikki Funk
,
Daniel Curpen
,
TIJN
,
PBR STREETGANG
,
Arturo Garces
,
Djs: Most Charted - Deep House
,
Angus Jefford
,
Waze & Odyssey
,
JMX
,
Detroit Swindle
,
Askell (BORG LTD)
,
Juno Best Sellers 2016
,
Resident Advisor
,
New Jack City
,
Kick Douglas
,
Mark Jamieson
,
Edward Navarro
,
DJ GLC (Shift LTD)
,
Swink Music Records
,
MIL (Music is Love Records)
,
Speakdeep (Fortezza Rec, Lapsus)
,
BORG LTD
,
David Moran (Roots For Bloom)
,
Borrowed Identity
…

Read more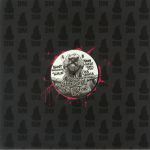 Cat: DMT 07. Rel: 29 Jan 18
Deep House
Blunt Instruments - "Kum On"

Ron Obvious - "Mindful Vision"

Per Hammar - "BX Chamber"
Review: The mighty Dungeon Meat's marauders into the finest club cuts continues with their first offering of 2017 and their first various artist E.P on the label . A collection of dance floor dynamite set to detonate as soon as the needle hits the groove . Here we see the boys recruiting some new beat bandits with Ron Obvious and Per Hammar and also reviving one of the OG dungeon masters Blunt Instruments . Each one bringing the the heat with their prime cuts of meat , making this one hefty slab of wax that is a sure fire winner for those dark strobe lit rave chambers . As with all Dungeon Meat release these are tried and tested for maximum ass-assination .





…

Read more
Items 1 to 2 of 2 on page 1 of 1