Items 1 to 2 of 2 on page 1 of 1
Cat: BBOX 003. Rel: 13 Jun 16
Deep House
Haus

Haus (Chris Carrier remix)

440 BC

Thinking out loud
Review: Third chapter for Blind Box Series back in the game with a brand new release from label owners Julien Sandre and Konstress. This time Blind Boxers proudly share the Ep with house giants Hector Moralez and Chris Carrier, exploring some of the finest shades of the underground dance music. Vintage drums, bubbling synth elements, trippy pad lines, everything mixed with that unique forward-thinking nature that marked this platform as one of the most appealing vinyl-only record label out there.

…

Read more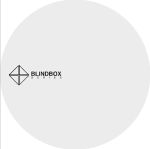 Cat: BBOX 006. Rel: 07 Aug 17
Deep House
Blind Box - "Would"

Blind Box - "Hedone"

Julian Alexander - "Baku Man"

Julian Alexander - "Casserole"
Review: Blind Box heads Julien Sandre and Konstress know a thing or two about deep, undulating house grooves, and their continued exploration of immersive cuts for hidden corners of the dance yields further delights on this sixth instalment in the Blind Box series. The first side of this 12" finds the two label bosses twisting out immaculate jams shot through with playful sound design. "Would" locks into a subtle swing and revels in lopsided synth stabs, while "Hedone" plunges into a stunning intricate techno landscape peppered with glitchy tones. On the flip, Julian Alexander follows suit with the crisp, funky "Baku Man" and the more experimental tones of "Casserole".
…

Read more
Items 1 to 2 of 2 on page 1 of 1