Artists
Items 1 to 2 of 2 on page 1 of 1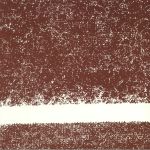 Mayhem (6:29)

Tramplepfad (6:36)

Fawner (6:25)

993 (5:55)

Atlas (7:08)

Calcium Red (6:34)
Review: Given that he's been active since the dawn of the decade and released countless singles on a wide variety of labels, it's something of a surprise to find that Nutrition is Jamie Roberts' debut album. Pleasingly, he's not altered his style to fit the format, instead opting to showcase six tough techno tracks in his usual fearless, club-ready style. Of course, there's still a certain amount of variety present - compare, for example, the end-of-days industrial motifs, foreboding textures and clattering drums of "Calcium Read" and the metallic, early morning tribal thrust of "Mayhem" - it's just that Roberts has no intention of compromising his principles. For that, he should be applauded.
…

Read more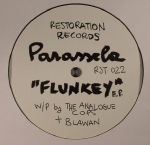 Cat: RST 022. Rel: 20 Mar 17
Techno
Track 1 (5:10)

Track 2 (6:41)

Track 3 (5:40)

Track 4 (5:20)
Review: March has kicked off with some stellar house and techno pieces, but a return from the Parassela crew has made this the best month in a long while. We'd been truly missing this collaborative project between The Analogue Cops and Blawan, three minds which together helped to truly instil a sound within the contemporary house and techno game over the last five years. If you're listening to raw, stripped-back house these days, it's down to projects such as Parassela; that post-2010 wave of goodness very much includes these guys in the list. They return for one of their inimitable faux white labels on the Cops' own mighty Restoration label, and it's clear that they crew had been missing each other's company as of late. "Track 1" is classic Parassela nastiness thanks to a dark, intricate mould of hardware beats and distorted melodies with that unmistakable, tape-kissed hiss, and "Track 2" delivers more of the same except that the groove is more minimal here. On the flip, "Track 3" injects more of a house-centric movement into the equation, while "Track 4" heads off into sparser, more desolate territories that remind us of just how multi-talented this group of producers are. Unmissable, really...
…

Read more
Items 1 to 2 of 2 on page 1 of 1