Items 1 to 3 of 3 on page 1 of 1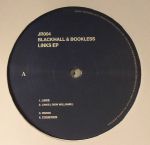 Cat: JR 004. Rel: 29 Mar 16
Techno
Links

Links (Don Williams remix)

Vision

Cognition
Review: "The Links EP is Blackhall & Bookless' latest outing for their increasingly renowned Jaunt Records imprint. A highly personal release, the EP is a homely affair, celebrating the boys' upbringing in Whitley Bay with a gusto that's indicative of the area's unique charm. "Links" serves up a dreamy, atmospheric landscape - and one that reflects the location around which the EP is titled. Don Williams' interpretation goes down the rabbit hole further still, teasing the listener thanks to a range of slashing echo chords and clever sub bass techniques. The duo's second original is "Vision", aAdark techno jam that manifests into a stunning tribal hypnodrome.AClosing out the EP is "Cognition", another highly atmospheric track that keeps the listener locked thanks to its many dexterous capabilities. The striking artwork, meanwhile, showcases a black and white image of where the pair would hang out as teenagers. In that essence, the image echoes their production style, with the two sides of the links joining at the bridge and working together in unison. JR004Ais dedicated in loving memory to Ian Blackhall."
…

Read more
$8.77
SAVE 25%
in stock
$6.58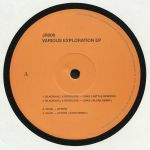 Cat: JR 006. Rel: 04 Sep 17
Techno
Blackhall & Bookless - "Links" (Battle rework)

Blackhall & Bookless - "Links" (Bleak remix)

Chad - "Afters"

Chad - "Afters" (ASOK remix)
Review: Three years in, Blackhall & Bookless' Jaunt label is becoming a serious force for forward thinking, fractured techno exploration. On this split EP with Chad, the duo take the A-side and present two different versions of "Links". The "Battle rework" is a tense and dramatic tumble through dub techno soundscapes, while the "Bleak remix" pares the elements down to a more focused, minimalist thrum. Chad presents a wholly different vibe on the flip, using rich, warm synthesiser tones to draw you in to "Afters", and then Scenery regular ASOK takes up remix duties on the track with an immersive version that borders on breakbeat.
…

Read more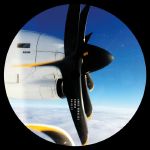 Cat: JR 007.3. Rel: 11 Dec 17
Techno
Kaelan - "Meandering Rivers"

J.C. - "The Jaunt Track"

Basic Soul Unit - "Escape Velocity"

Blackhall & Bookless - "Spirit"
Review: Jaunt Records is celebrating 10 years of active service in fine style with this series of various artist 12"s. The Air installment features four beat scientists presenting diverse musings on deep diving techno, kicking off with the hypnotic, cyclical "Meandering Rivers" by Kaelan. JC meanwhile spices things up with the breakbeat roughness of "The Jaunt Track" before Basic Soul Unit lays the smack down with the bruising broken techno of "Escape Velocity". Blackhall & Bookless finish the EP off with the big room dub-out of "Spirit", a churning beast of a techno track that still maintains the meditative qualities of the other tracks.
…

Read more
$9.87
SAVE 25%
in stock
$7.40
Items 1 to 3 of 3 on page 1 of 1