Items 1 to 2 of 2 on page 1 of 1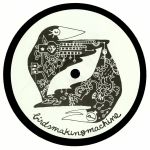 Cat: BMM 009. Rel: 21 Feb 18
Minimal/Tech House
Americo (6:25)

Chewie's Groove (6:58)

El Ancho Peuchelle (6:47)

Chimichanga (6:29)
Review: Undercover Spanish collective Birdsmakingmachine specialise in quirky, all analogue, minimal house inspired by the seminal sounds of the legendary Perlon label, but with a fresh contemporary vibe much - like fellow crusaders of the cause like Half Baked (who they've previously released for), Discobar or Melliflow. For their ninth edition, the renowned live act presents another collection of fine afterhours inspired cuts: the wonky and grinding bumper "Americo", the dusty swing fuelled shuffle of "Chewies Groove" or the zappy and glitching 4/4 electro on "Chimichanga" which would make even the likes of Les Points or Binh stand up and notice. Probably the imprint's finest edition yet. Tip!
…

Read more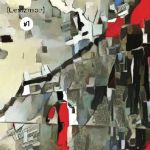 Cat: LIZM 12. Rel: 30 Aug 16
Deep House
Birdsmakingmachine - "F For Falsas"

Deadbeat - "I don't need nothing if I got You"

Louis Mc Guire - "Buffeting Tuft"
Review: From the label: When trends in music can come and go in the blink of an eye, ten years is a long time to stay relevant, passionate and real on the frontline. From its roots in the Parisian club scene by way of its spiritual home at Fuse in Brussels and so on to the globe-trotting, multi-faceted entity that it is today, Lessizmore is living proof of how to do a decade right. The fundamental heartbeat of this European house and techno institution is the maverick music that its affiliated artists make. Of course what the label sounds like now is not necessarily what the label sounded like back in 2006, but it's telling that some of the original characters are still with the label to this day, while many are long time members of the LIZM family that have joined the ranks over the years. In piecing together this compilation, the idea from label founders Jessica Bossuyt and Pierre Noisiez was simply to represent where their brainchild is at right now, from guests at their events in the early days to more recent collaborators of all kinds. Kicking off the first EP, the finest slithers of percussion and whispers of icy soul weave their way into the sublime, sprawling concoction that Birdsmakingmachine delivers, shifting drum sounds across eleven minutes of delicate yet irresistible groove. Meanwhile on the B-side long time champion of future-minded dub techno Deadbeat creates something of an anthem for the label, turning out an energised workout laden with psychedelic swirls of delay and embellished with a catchy vocoder hook. Recent Lessizmore signing Louis McGuire delves into his lowslung MPC-powered bag of tricks and drops another crucial slab of swinging funk that finds the up and coming artist turning to a moodier sound palette customized for the deepest corners of the night.
…

Read more
Items 1 to 2 of 2 on page 1 of 1