Artists
Items 1 to 3 of 3 on page 1 of 1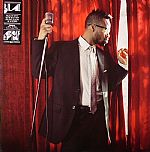 Cat: PLG 105. Rel: 27 Sep 10
Soul
Cake & Eat It Too

Restart

All Matter

Flying

Levels

Little One

Move On

Robots

The Dollar

Who Are You

Think It Over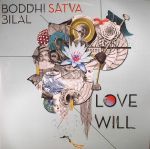 Cat: OR 091. Rel: 08 May 17
Deep House
Love Will (main mix) (6:05)

Love Will (instrumental mix) (6:06)

Love Will (Ancestral Soul mix) (5:25)

Love Will (Ancestrumental mix) (5:29)
Review: Boddhi Satva is a Central African hi-tech (though he'd call it Ancestral) soul merchant via Belgium who has featured everywhere from Innervisions, Yoruba, BBE and of course Vega: which he's sure known as a staple of. "Love Will" (main mix) is darkly restrained yet seductive futurism: the kind of track that Derrick May or Dixon would play mid set for some life affirming moments on the dancefloor. The instrumental version up next forgoes Bilal's spiritual vocals to let those rusty spitfire rhythm patterns and sparkling synths do the work. The Ancestral Soul mix goes for more of an Afro sound with its tribal elements accentuated by some brilliant bongo and steel drum action.
…

Read more
Cat: NSR 002. Rel: 11 Dec 17
Minimal/Tech House
Christian Jay - "Enclave"

Christian Jay - "Faculties"

Bilal - "Command Station"

Bilal - "Ejecta"
Review: NorthSouth Records are back with their second release again bringing two young, up and coming producers into the fray. On the North Side is Berlin based Bristolian Christian Jay, with a few releases under his belt up to now, this man has been making some wicked music of late and as soon as we first heard these two tracks we knew we had to release them. The South Side is taken up by a friend from Essex, Bilal. Impressing us with his productions for some time now behind closed doors we felt that now is definitely the right time to show off this young mans talents to the world.





…

Read more
Items 1 to 3 of 3 on page 1 of 1