Artists
Items 1 to 3 of 3 on page 1 of 1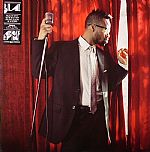 Cat: PLG 105. Rel: 27 Sep 10
Soul
Cake & Eat It Too

Restart

All Matter

Flying

Levels

Little One

Move On

Robots

The Dollar

Who Are You

Think It Over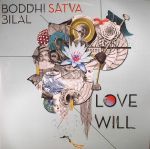 Cat: OR 091. Rel: 08 May 17
Deep House
Love Will (main mix) (6:05)

Love Will (instrumental mix) (6:06)

Love Will (Ancestral Soul mix) (5:25)

Love Will (Ancestrumental mix) (5:29)
Review: Boddhi Satva is a Central African hi-tech (though he'd call it Ancestral) soul merchant via Belgium who has featured everywhere from Innervisions, Yoruba, BBE and of course Vega: which he's sure known as a staple of. "Love Will" (main mix) is darkly restrained yet seductive futurism: the kind of track that Derrick May or Dixon would play mid set for some life affirming moments on the dancefloor. The instrumental version up next forgoes Bilal's spiritual vocals to let those rusty spitfire rhythm patterns and sparkling synths do the work. The Ancestral Soul mix goes for more of an Afro sound with its tribal elements accentuated by some brilliant bongo and steel drum action.
…

Read more
Cat: DMF 001. Rel: 02 Jul 18
Minimal/Tech House
Henry Hyde - "Perchin'"

Lee Hume - "Vanishingmondaze"

Martinez - "Horizons"

Amathia - "Fraggle"

Alicia Hush - "Pickle Paradox"

Bilal - "Electric Cafe"

Unai Trotti - "Delta Papa"

Voigtmann - "Infinity"
Review: After a short hatius following the sellout DR001 - Tommy Vicari Jnr's Suction EP in 2015. Drifted Records' latest sub-label project 'Mid-Flow Series' showcases the more electronic/breakbeat shade of minimal techno. Their debut 8 track Various Artist compilation LP includes compositions from Henry Hyde, Martinez, Voigtmann, Alicia Hush, Lee Hume, Unai Trotti, Amathia and Bilal.





…

Read more
Items 1 to 3 of 3 on page 1 of 1