Artists
Items 1 to 2 of 2 on page 1 of 1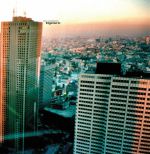 Cat: MOTO 013. Rel: 11 Dec 17
Techno
Bethel

Adork

Dorphene

Arundow

Pulse Two

T-Metrocolor

3Ray Dreamtrap

Le Mycomonde

Thydrea

Milleniumpark
Review: Moto Music round off a cracking year with this essential collection of deep diving techno finery from Bigeneric, one of Marco Repetto's many long-lasting aliases. The Swiss polymath is a dab hand at wringing illustrious machine soul out of his machines, whether it be crafty, head-snagging rhythms or plush and expressive threads of synth work, and on this double pack you get an abundance of both. With one foot firmly in the heritage of Detroit and the other gazing into the stellar orbit of the finest European techno dreamers, this is elegant, thoughtful electronic music of the highest order.
…

Read more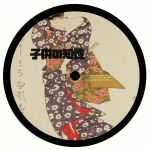 Cat: CHILD THREE. Rel: 26 Mar 18
Minimal/Tech House
Fernando The Lobster - "Rippling Turquoise" (5:32)

Bigeneric - "Ukrel" (8:02)

Derek Carr - "Ceres Station" (6:43)

Cozmic Jazzz Futurist - "Space Jazzz (Movement 1)" (6:04)
Review: Following fine outings from Bigneric and Dark Matrix last year, Childhood Intelligence sets out its stall for 2018 via a fine, compilation style EP. Fernando the Lobster steps up first, wrapping rich deep house keys and starry electronics around a deep electro groove, before Bigneric's "Ukrel" delivers a dose of deep tech-house goodness. Over on side B, Derek Carr unfurls spacey chords and analogue sounding drums on the quietly hypnotic "Ceres Station", while Cozmic Jazzz Futurist pitches down the beats on a deep, jazzy and almost horizontal late night soundscape. A strong start to the year, all told.
…

Read more
Items 1 to 2 of 2 on page 1 of 1