Items 1 to 2 of 2 on page 1 of 1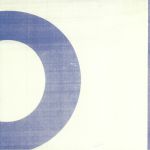 Cat: CRC 02. Rel: 23 Mar 18
Deep House
Clarity (5:48)

Why Look Back? (6:29)

Expectations (4:32)

Coast 2 Coast (7:12)

Spiders (4:15)

Saturn's Return (5:53)
Review: Since forming the Bermuda band last year, Aussie adventurer Harvey Sutherland has delivered a string of loose, oven-hot singles that effortlessly combine the best of boogie, soul, jazz-funk and Beatdown style deep house. With Bermuda providing live drums, keys, guitar and bass, Expectations sees Sutherland continue this fine run of form. It's a mini album chocked full of sparkling, sun-kissed cuts that defy simple categorization. For example, "Coast 2 Coast" expertly fuses a deep house aesthetic with elements of P-funk and jazz-funk, while the deep and spacey "Expectations" and "Spiders" - the latter also blessed with sublime strings - feel more horizontal and Balearic in tone. The strings return on the Metro Area-ish brilliance of "Saturn's Return", which may well be the set's most beguiling moment.
…

Read more
Played by:
DJ Red D (We Play House Recs)
,
Smashed Atoms
,
JimmyTheTwin
,
Dj N◉va ▶ Rodon FM 95
,
RUSTAM OSPANOFF.
,
Replika (Quintessentials)
,
Taelue
,
Ionik (Traveller Records)
,
Jacques Renault
,
Mr Webster
,
Nick Carling (Fruitful/1BTN)
,
Martin Haberland
,
Roland Realtime
,
Spilt Milk
,
Frank Booker
,
Marcus Marr
,
JKriv (Razor-N-Tape)
,
Magnier (House of Disco)
,
Tim Zawada
,
Red Greg
,
Filippo Zenna (Periodica Records)
,
Paul Withey / Sweetooth
,
25 Places
,
Shaka (KolourLTD, Balance Alliance)
,
Nachtbraker
,
Fouk
…

Read more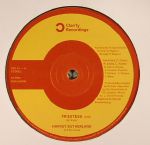 Cat: CRC 01. Rel: 23 Feb 18
Deep House
Priestess (9:03)

Bravado (6:19)
Review: This two-track missive is a significant one for Harvey Sutherland. Not only does it mark the debut of his Clarity Recordings imprint, but also his first recorded outing with regular backing band Bermuda. Opener "Priestess" is something of an epic, with Sutherland working a tasty groove - think languid, live drums, thick synth-bass and spiraling electronics - for several minutes before unleashing some killer jazz-funk keys and Herbie Hancock style solos. In contrast, flipside "Bravado" is a much more spacey affair, with regular, sweaty drum fills and groovy live bass underpinning wild synthesizer motifs and twinkling electric piano. Both are dancefloor-ready, but warm and loose enough to please jazz dancers as much as disco heads.
…

Read more
Played by:
JimmyTheTwin
,
Rocco Universal
,
Corbi
,
RUSTAM OSPANOFF.
,
Replika (Quintessentials)
,
Javi Bayo
,
Phatpat
,
STEREO 12"
,
Jacques Renault
,
FINGERMAN
,
Doc Martin
,
Randy "Hotthobo" Ellis
,
Nick Carling (Fruitful/1BTN)
,
Kisk
,
JP Source
,
Martin Haberland
,
Roland Realtime
,
Monsieur Cedric (Serie Limitee)
,
Brothers' Vibe
,
Mystic Rock
,
Irfan RAINY
,
GWEN (SPACE BREAKS RECORDS)
,
JKriv (Razor-N-Tape)
,
James Duncan
,
Sleazy Beats Recordings
,
NuNorthern Soul
,
Cyclist
,
Benny Badge
,
Harvey Sutherland
,
Jonbjorn (Lagaffe Tales)
,
Djs: Most Charted - Deep House
,
Heion
,
Better Listen Records
,
Red Greg
,
Juno Best Sellers 2016
,
Soul Of Hex
,
Paul Withey / Sweetooth
,
25 Places
,
Loz Goddard
,
Tone B. Nimble (Al-Tone Edits)
,
Shaka (KolourLTD, Balance Alliance)
,
Nachtbraker
,
Peter Croce (Rocksteady Disco)
,
STATUE
,
PIFF Records
,
Sumerian
,
Ari Bald
,
Nicky Soft Touch
,
Neon Finger
…

Read more
Items 1 to 2 of 2 on page 1 of 1