Items 1 to 3 of 3 on page 1 of 1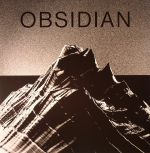 Cat: 50WEAPONLP 18. Rel: 21 Oct 15
Techno
Obsidian (1:39)

Cosmonaut (6:02)

Monolith (4:35)

Transmission (7:18)

Pulse Width (3:42)

Shimmer (5:06)

Vostok 6 (5:17)

Parallax View (5:55)

Poly (4:11)

Tetrapod (3:29)

HRM TX (1:54)

Trickster (5:49)
Review: It's fitting that Benjamin Damage is the last artist to release an album on 50 Weapons. Apart from owners Modeselektor, he was also one of the first to feature on the label. Obsidian sees Damage straddle a fine line between the melodic and the atmospheric, the dance floor-heavy and the visceral. This is audible on the title track, where spacey chords are introduced over a rolling rhythm and on "Monolith", an arrangement that sees Damage fuse tribal beats with fragile, angelic hooks. Even though much of the album revolves around this interplay, there are also moments when the balance tips in the favour of the esoteric, and the lithe break beats and sensuous ambience of "Pulse Width" and "Shimmer" bring an end to Damage's relationship with the label in fine, introspective style.
…

Read more
Cat: 50WEAPONS 048. Rel: 01 Dec 15
Techno
Benjamin Damage - "Battle" (8:43)

Truncate - "86" (6:38)
Review: 50 Weapons aren't half rolling out the bangers as they surge towards their pre-ordained climax (the German imprint's 50th and final 12" will drop at the end of the year). Here, they serve up two more colossal chunks of booming, floor-friendly techno from the combined talents of Benjamin Damage and Truncate. It's Damage who sets the tone, skillfully fusing wayward, end-of-days atmospherics and a whisper of 303-abuse with thunderous kick-drums. On the flip, Truncate goes in equally as hard, offering a more fluid-sounding - but no less intense - take on European techno, with fizzing hi-hats and clipped electronic melodies creating a typically mind-altering mood.
…

Read more
Items 1 to 3 of 3 on page 1 of 1