Items 1 to 3 of 3 on page 1 of 1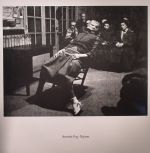 Cat: PLAYRJC 037. Rel: 13 May 15
Techno
SH Birds (4:36)

Signals (3:44)

Mind The Gap (5:54)

Good Night Houston (6:09)
Review: Benedikt Frey's return to Live At Robert Johnson with Reframe arrives amidst a hive of activity for the local talent. He recently debuted on Hivern Discs with Nadia D'Alo as INIT, with a full album promised later this year, whilst he's also penciled in to appear on Lux Rec offshoot MRT. Having debut on LARJ some three years ago with Running in Circles, this four track 12" shows how pleasingly varied his productions have now become.Contrast, for example, the rolling, old skool breakbeats, watery melodies and vocoder vocals of "SH Birds", with the throbbing, EBM-influenced chug of "Mind The Gap". Or, for that matter, the creeping, ghostly late night beauty of "Signals", with the spacious, ultra-deep pulse of closer "Good Night Houston". While there's a constant thread running throughout - a sort of resigned weariness - Frey's ability to change style and rhythmic pattern is the EP's most impressive feature.

…

Read more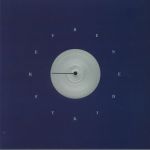 Cat: PLAYRJC 050. Rel: 05 Jun 18
Techno
Looking Back (5:02)

Clown Time (5:23)

New Now (6:02)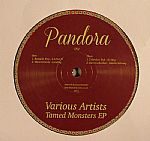 Cat: PAN 001. Rel: 22 Sep 14
Ambient/Drone
Benedikt Frey - "SIFSID"

Shine Grooves - "Landing"

Unbroken Dub - "No Way"

Kurvenschreiber - "Falsche Storung"
Review: Tamed Monsters EP is an inaugural release of the new record label Pandora. New imprint will focus on ambient sounds, music for home-listening and unique artwork. The VA includes works from german producer Benedikt Frey, russian producers Shine Grooves, Unbroken Dub, and an ambient group Kurvenschreiber. Each artist offers a different sound, which lets the music evolve like a story and makes a nice combination of dreamy ambience and mesmerizing repetitive beats.

…

Read more
Items 1 to 3 of 3 on page 1 of 1