Items 1 to 2 of 2 on page 1 of 1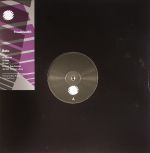 Monolith (6:07)

Reez (6:16)

Void (5:29)

Reez (Lee Gamble 3rd Rail deconstruction) (4:50)
Review: Batu fairly owned 2015, launching his own label Timedance as well as landing killer blows for Beneath's Mistry and the excellent Hotline Recordings and this momentum has continued into 2016 with the wonderful Bleeper Feed for Dnuos Ytivil. That 12" landed at the end of January, but Batu clearly has some killer material stockpiled as demonstrated by the suitably named Monolith. Here, Batu presents three examples of his growing prowess for UK bass science, mangling techno into a form that can be described his own. The title track has a touch of that Acido oddness to it, mixed up with rugged UK flavours whilst "Reez" feels less concerned with the dance. Instead it's a chance for Batu to explore sound design and intricate patterns for drums and basslines. It's no surprise that PAN associate Lee Gamble was attracted to the idea of remixing this track, resulting in a wondrous hazy, dubwise fog.
…

Read more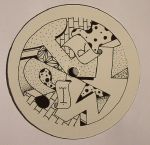 Cat: MSTRY 005. Rel: 21 Sep 15
Bass
Dekalb (6:09)

Collate (5:20)
Review: Having sprung to the surface by way of Ytivil Dnuos and Cold Recordings, Batu has since launched his own Timedance label and delivered the goods to Hotline, but now he has been snapped up by Beneath for a bout on the Mistry label. It's a logical place for the rising producer to be, where his icy, bassweight sound can push around an interesting range of textures in a decidedly confrontational manner, from the nerve shred of "Dekalb" to the bouncing timbale distortion that makes "Collate" so addictive. It's a sound that logically follows on from the previous Batu releases, further solidifying the creative path this promising young talent is heading down.
…

Read more
Items 1 to 2 of 2 on page 1 of 1