Artists
Items 1 to 2 of 2 on page 1 of 1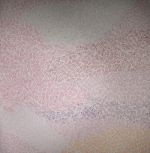 Cat: RR 12003. Rel: 01 Jun 15
Bass
Humming Blurs (7:30)

Chanson Du Ricochet (5:46)
Review: A new release from Bass Clef is always something we enjoy here at Juno, with the latest finding Ralph Cumbers adding emergent Belfast concern to his storied discography. Humming Blurs is actually the first 'Clef joint of 2015 and it finds the pun loving producer in fine fettle, channelling two distinct moods across the pair of productions. Leading the way, "Humming Blurs" pairs sprightly, swung percussion and thunderous bursts of hi hats with delightfully chiming melodies and strings and kind of sounds like vintage Four Tet pulled into the 21st Century. On the B-side "Chanson Du Ricochet" is a smeared modular delight with a rhythmic freneticism that is most infectious.
…

Read more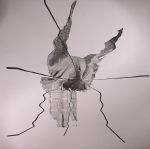 Cat: TTT 052. Rel: 10 Apr 17
Techno
Interform (8:33)

Untunnel (8:47)
Review: Although we have nothing but respect for Will Bankhead's TTT imprint, we can't help but think that there is naturally more to say about those releases on the label which actually have beats and bass at their core. The noisier, more ambient end of the spectrum is absolute class but, as you can imagine, something of this particular ilk is easier to propose across the board. Bass Cleff is back for his second appearance on the label and it's clear that the producer is making it his goal to carve out a fresh, more house-centric sound these days. "Interform" is everything a dub techno tune should be, but that often isn't; it's full of dread bass and dubby sub tones that give way to a sparse, raw bundle of drums that stumble helter-skelter about the groove. "Untunnel" is similarly off-kilter, except that here Bass Cleff has favoured a more typical 'bass' approach to launch his 4/4 attack. This is a magnificent EP, and it's safe to say that this artist is outperforming much of the hardcore house crew. BIG.
…

Read more
Items 1 to 2 of 2 on page 1 of 1