Artists
Items 1 to 2 of 2 on page 1 of 1
Cat: OPIA 001. Rel: 16 Apr 18
Techno
Audri - "Cyclick"

Luis Malon - "ABE Security Systems"

Basement Space - "Electronic Orbit"

Antoine Sy - "Passion Vitesse"
Review: Those with a keen interest in London's techno and electro scene may already be familiar with OPIA, a well-regarded party collective who have been running events in the city since the summer of 2016. The Elektropia EP marks the debut of their new offshoot label and gathers together a quartet of quality cuts from friends and like-minded souls around the world. Audri kicks things off with the simple but hugely effective sci-fi techno/deep house fusion of "Cyclick", before Luis Malon drops a hugely attractive and stargazing chunk of punchy dancefloor electro. Turn to the flipside for the deep, melodious and delicious electro/breakbeat fusion of Basement Space's "Electronic Orbit", not to mention the chunky, bass-heavy tech-house hustle of Antoine Sy's "Passion Vitesse".
…

Read more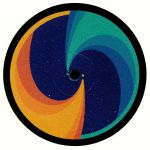 Cat: SL 015. Rel: 26 Mar 18
Deep House
Inertial Space (7:27)

Cosmic Collision (6:13)

Flashback 95 (8:27)

Dimensional Forest (6:48)
Items 1 to 2 of 2 on page 1 of 1