Items 1 to 2 of 2 on page 1 of 1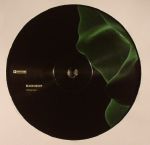 Cat: PRRUKBLK 003. Rel: 08 Sep 14
Techno
Developer - "Clench Of Fist"

PEARL - "Ordeal III"

Bas Mooy - "Thorfytt"

Von Grall - "Under A Stone"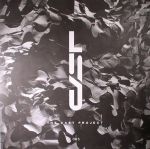 Cat: CAST 05. Rel: 19 Jun 17
Industrial/Noise
Luis Flores - "Track 1" (5:34)

138 - "Track 3" (5:42)

Bas Mooy - "Track 2" (5:49)

Ontal - "Track 4" (7:04)
Review: Current heroes of the industrial techno sound here tend to focus on the industrial side of things for The Cast Project: a vinyl affair from Los Angeles based on the collective sounds from a faction of artists. They are said to gather a few artists; each of them providing several unique audio samples, clips and/or field recordings that best define their sound. They then collect the samples from each artist and redistribute them to the artists as a master pack, at which point they create a unique track. First up fellow Los Angeleno Luis Flores delivers the grinding and guttural first offering, while 138 then delivers some impressive Autechre styled IDM on his/her effort. On the flip, Dutch terroriser Bas Mooy delivers a furious and powerful warehouse techno stormer that blows the doors off as always. Finally Serbian duo Ontal deliver some more of their typically contorted takes on techno.
…

Read more
Items 1 to 2 of 2 on page 1 of 1