Items 1 to 2 of 2 on page 1 of 1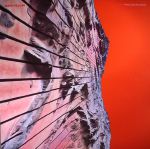 Cat: ESP 046. Rel: 22 Mar 17
Deep House
Sala Sensi (5:08)

Clypp (5:23)

WCR (2:00)

Shufflington (5:51)

EX% (7:02)

Amnesia (2:20)

Operator In Excelsis (6:49)

Saba (5:25)

Notion (5:07)

Panokorama (4:45)
Review: Bartellow is German producer Beni Brachtel, an artist that has been in involved with Lovefingers' ESP Institute for some time and as a member of label favourites Tambien, alongside Marvin Schuhmann & Valentino Betz of Public Possession. It's a pretty diverse affair on his debut Pankorama LP, starting off with the rather rather Pal Joey sounding "Sala Sensi" before he dives into some cosmo-balearic tinged ambient on the lovely "Clypp". Dusty swing-fuelled underground house is covered covered on the appropriately titled "Shufflington" or especially the stopmin' "Operator In Excelsis". "Notion" bridges the gap between label head Andrew Hogge's fascination with the exotic and analogue electronics wonderfully.
…

Read more
$21.26
SAVE 25%
in stock
$15.95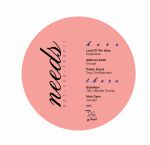 Cat: NNFP 003. Rel: 16 Apr 18
Deep House
Lord Of The Isles - "Cryptolove" (3:20)

Mehmet Aslan - "Escape" (5:00)

Petwo Evans - "Trust The Mountain" (4:39)

Bartellow - "1001" (Skrillex Theme) (8:13)

Nick Gynn - "Jumanji" (5:59)
Review: Bobby Pleasure's Needs label continues to gather steam behind a message of togetherness, raising money for worth causes and trying to help those less fortunate in society. On this third instalment Lord Of The Isles leads the way with a typically romantic swoon of analogue bass and gorgeous 80s synth strings, while Mehmet Aslan lays down an earthly prowler powered by organic instrumentation. "Trust The Mountain" introduces Petwo Evans with a daring strain of broken electronica heavy on the crackling signal processing. Bartellow's "1001 (Skrillex Theme)" is a craft machine disco workout, and then Nick Gynn takes things tropical with the exotic tones and bold drum machine hits of "Jumanji".




…

Read more
Items 1 to 2 of 2 on page 1 of 1