Items 1 to 3 of 3 on page 1 of 1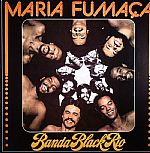 Cat: 331651. Rel: 20 Aug 14
International
Maria Fumaca

Na Baixa Do Sapateiro

Mr Funky Samba

Caminho Da Roca

Metalurgica

Baiao

Casa Forte

Leblon Via Vaz Labo

Urubu Malandro

Junia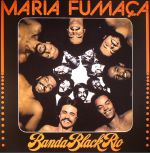 Cat: MRBLP 134. Rel: 01 Aug 16
Funk
Maria Fumaca (2:22)

Na Baixa Do Sapateiro (3:23)

Mr Funky Samba (3:39)

Caminho Da Roca (3:02)

Metalurgica (3:01)

Baiao (2:53)

Casa Forte (2:22)

Leblon Via Vaz Lobo (2:29)

Urubu Malandro (2:25)

Junia (3:39)
Review: Banda Black Rio were and still are an incredibly influential jazz-dance band from Brazil. Their three albums have been in any serious digger's back since then and, more recently, they've seen a renewed interest thanks to iconic British collectors and DJs such as Gilles Peterson and the rest of the London fusion crew. Maria Fumaca's tracks are the perfect balance between funk, jazz and disco, blending all three in one perfect shape for both the dancers and the armchair listeners. Tunes like "Na Baixa Do Sepateiro" focus on drums and hypnotic guitar solos, while others like "Caminho Da Roca" go deeper into the jazz end of the spectrum but still retain enough Brazilian tropical flare to make them an absolute pleasure on the dancefloors. A much recommended reissue, and one that would have cost you a fortune up until now. Mr Bongo in the place.
…

Read more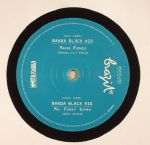 Cat: BRZ45 056. Rel: 13 Oct 16
International
Maria Fumaca (2:27)

Mr Funky Samba (3:41)
Review: For the latest release on their on-point Brasil 45s sub-label, Mr Bongo takes a trip back to 1977, and the early days of legendary fusion outfit Banda Black Rio. Both the cuts here are taken from the band's brilliant debut album, Maria Fumaca, and see them fusing Brasilian samba and jazz sounds with the righteous, dancefloor-friendly grooves of funk and disco. "Maria Fumaca" itself is a deliciously sunny and sweaty affair, with punchy horns, eyes-closed guitar solos and jazz-funk electic piano lines rising above a carnival-ready samba-funk groove. The U.S funk influence comes to the fore more on flipside "Mr Funky Samba", which sounds like Azymuth jamming with members of the T.K Disco, Philadelphia International and Salsoul house bands. Yep, it's that good.
…

Read more
Items 1 to 3 of 3 on page 1 of 1