Items 1 to 2 of 2 on page 1 of 1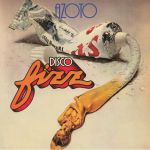 Cat: MGLP 105. Rel: 25 Apr 18
Disco/Nu-Disco
Fire Fly (5:17)

Anytime Or Place (6:12)

Soft Emotion (5:39)

San Salvador (6:57)

Exalt-Exalt (7:46)
Review: Many of you may be familiar with "San Sebastian", the 1979 Mediterranean disco slammer that was by far and away the biggest dancefloor hit for Celso Valli's Azoto project. Less well known is the album that it was taken from, Disco Fizz, which here gets a fresh vinyl reissue courtesy of the diggers at Mondo Groove. In some ways, it's typical of Italian disco of the period, taking cues from both electronic European disco (think Giorgio Moroder, Gino Soccio etc.), the hybrid synth-disco/orchestral disco of Rinder and Lewis (see bonkers but brilliant closer "Exalt-Exalt") and driving U.S disco anthems (the previously mentioned "Sal Salvador"). Intrestingly, opener "Fire Fly" sounds like a blueprint for later synth-pop influenced Italo-disco records.
…

Read more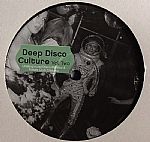 Cat: SUSSD 12002. Rel: 31 Oct 07
Disco/Nu-Disco
Azoto - "San Salvador" (12" instrumental mix)

Buari - "I'm Ready"

Universal Robot Band - "Doing Anything Tonight"

Ray Munnings - "Lets Boogie"
Items 1 to 2 of 2 on page 1 of 1