Artists
Items 1 to 3 of 3 on page 1 of 1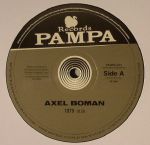 Cat: PAMPA 025. Rel: 20 Jul 15
Deep House
1979 (10:47)

Nokturn (grand finale) (9:15)
Review: Deep house prankster DJ Koze is clearly on a bit of a roll at the moment; the Pampa boss served up the best DJ Kicks in quite some time and has released one of the singles of the year in XTC. Now he's welcoming peculiar deep house auteur Axel Boman back into the Pampa fold with a fine two track 12" 1979. The title track's simple conga beat, hypnotising strings and rising pads build the suspense until that awesome bassline drops. On the flip we have "Nokturn (Grand Finale)" an epic bongo and hi-hat workout reminiscent of The Hayden Andre Brown Project's "Tribal Life" on Strobe from back in 1991. Tip!
…

Read more
Played by:
Vision Collective
,
DJ Red D (We Play House Recs)
,
Mike Misiu
,
DJ Mau Mau
,
Jerome Hill
,
GAs (Enrico Gasperini)
,
RUSTAM OSPANOFF
,
Jacques Renault
,
Cedric Maison (Hypercolour)
,
Martin Haberland
,
Monsieur Cedric (Serie Limitee)
,
Brothers' Vibe
,
PRECIOUS K
,
Dairmount (Room With A View)
,
Juno Recommends Deep House
,
Bobby Pleasure
,
Petr Serkin
,
Djs: Most Charted - Deep House
,
Karol Aleksander
,
Detroit Swindle
,
Kornél Kovács
,
Resident Advisor
,
JammHot
,
Lauren Ritter
,
Sebo K
,
STATUE
,
ESS O ESS
,
Esa
…

Read more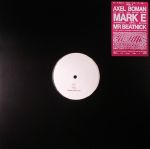 Cat: TIEF 013. Rel: 17 Jul 17
Deep House
Axel Boman - "We Are The Keys" (6:44)

Mark E - "Jungle UFO" (6:48)

Mr Beatnick - "The Witching Hour" (7:09)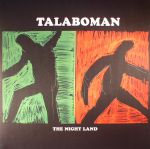 Cat: RS 1702. Rel: 06 Mar 17
Deep House
Midnattssol (6:10)

Safe Changes (6:21)

Samsa (10:50)

Six Million Ways (6:24)

Loser's Hymn (8:30)

Brutal Chugga-Chugga (7:29)

The Ghosts Hood (8:23)

Dins El Llit (5:19)
Review: Having first joined forces to DJ together under the Taloboman tag some years back, Axel Boman and John Talabot first got together in the studio for 2014's Sideral 12". Three years on, the experienced duo has finally recorded a debut album. It's naturally imaginative, eclectic and atmospheric in tone, effortlessly gliding between humid, Afro-influenced deepness ("Midnattsol"), dark and spacey dancefloor moods ("Samsa"), fuzzy epics ("Six Million Ways"), hushed tech-house ("The Ghosts Hood"), stretched-out wonkiness (the hypnotic "Dins El Lit"), and a variety of intriguing downtempo explorations. It's largely left-of-centre and mostly not focused on the club, but that's not necessarily a bad thing. Certainly, it's a fine collection of music.
…

Read more
Items 1 to 3 of 3 on page 1 of 1