Artists
Items 1 to 3 of 3 on page 1 of 1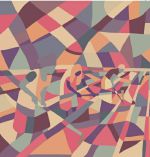 Cat: F&F 004. Rel: 25 Sep 17
Deep House
Two Thou - "Group Technology" (with Alberto Collodel)

Autre - "Cosmic Roots"

Two Thou - "SOL"

Autre - "Futura"
Review: The Fields & Forest label has so far aligned itself with the stellar Russian label Udacha, featuring Dices, A5 and Cuisine Dub, but things are taking a turn into new territory with the inclusion of Autre and Two Thou with two tracks a piece on this new slab of wax. Two Thou's "Group Technology" is a snappily shaped, 80s influenced groover with some interesting timbres falling into a dynamic groove, while "SOL" shows another side to the artist with a snaking slice of jazz funk infused experimental techno. Autre's "Cosmic Roots" is a more esoteric, new age gilded slice of ambient house while "Futura" ramps up the saucy synths for a silk-tongued charmer of a warm-up jam.
…

Read more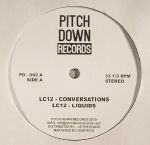 Cat: PD 002. Rel: 16 May 16
Deep House
LC12 - "Conversations" (7:33)

LC12 - "Liquids" (7:22)

Autre - "Filter Sessions 329" (7:58)

Autre - "Granny's Cut" (6:26)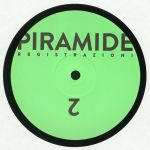 Cat: PRMD 002. Rel: 04 Dec 17
Deep House
Xinner - "Manhunter" (4:45)

Autre - "2 Strings In The Universe" (7:03)

Hawaiian Chips - "Pizzasalami" (6:36)

Xinner - "The Chase" (6:45)

Xinner - "Piramidub" (6:23)
Review: There's a certain mysticism that hovers around Piramide Registrazioni, with its occult symbolism, mysterious artists and fuzzy, vintage sound. Label protagonist Xinner has been previously spotted alongside S. Moreira on Phonica Records, but here is sharing valuable wax space on Piramide 2 with Autre and Hawaiian Chips. Autre's version of old-skool deep house has an interesting urgency about it, and Hawaiian Chips turns out shimmering electro of the highest order. It's Xinner's tracks that stand out the most though, with synths straining under the weight of their own wobblyness and beats that punch out in clouds of reverb fog.
…

Read more
Items 1 to 3 of 3 on page 1 of 1