Items 1 to 3 of 3 on page 1 of 1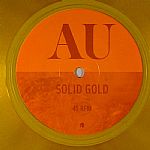 Cat: DOCK 58. Rel: 26 Jan 12
Rock
Solid Gold

Inder/Epic (feat Colin Stetson)
$7.73
SAVE 33%
in stock
$5.18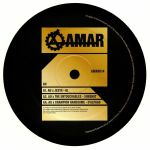 Cat: AMAR 014. Rel: 27 Feb 18
Drum And Bass
AU & Jesta - "Io" (5:34)

AU & The Untouchables - "Sunshot" (5:19)

AU & Champion Handsome - "D'Alpago" (5:36)

Track 4 (5:22)
Review: The one and only Gremlinz returns to Amit's Amar under his AU guise and he's packing three more stark bone-tremblers. "Io" (with Jesta) slams with balls-out drums and an iced vibe so cold you could swear you've been locked in a chiller cabinet for the last five years. "Sunshot" takes us to even moodier pastures as AU and Untouchables swathe through the murky halftime swamp with toxic abandon. Finally "Dalphago" (with fellow Torontarian Champion Handsome) is a spacious alien stepper with a two-step so chiselled you'd swear Photek's been battering you in your sleep. Finally "Track 4" slaps the wax into submission with some classically rusty breaks and a deep throat bassline that gurgles for hours after you've taken the needle off the record. Gully.
…

Read more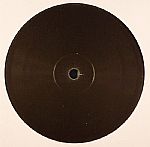 Cat: B 3040. Rel: 01 Jul 05
Electro
Franck Sarrio - "Prelude Des Boses"

Subliminal Criminal - "Frischer, Frohliger Krieg"

Au - "Hinter Den Elbe Fangst Asien An"

Duracel - "Sieg Oder Bolschewismus"

Nimoy - "Schonheit Gibt's Nur Im Kampf"

Syncom Data - "Armee Der Leere"

Rude 66 - "Die Starke Der Vernichtenden Schlage"

Hank - "Endlosung Der Menschenfrage"
Items 1 to 3 of 3 on page 1 of 1