Items 1 to 3 of 3 on page 1 of 1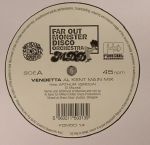 Cat: FOMD O14. Rel: 15 May 17
Disco/Nu-Disco
Vendetta (feat Arthur Verocai - Al Kent main mix) (9:27)

Vendetta (Al Kent dub mix) (7:59)
Review: Far Out Monster Disco Orchestra are in safe hands right here as serial editor and connoisseur Al Kent takes the parts of one of their 2014 album highlights "Vendetta" and revisions them into a hypnotic dancefloor trip. Where the original is loose and prone to steamy Latin string histrionics, Al's edits restrain the emotion a little and let it leaks out much more gradually over an enticing weave of percussion. Whether it's the vocal or dub version, both are guaranteed to take your floor to new places.
…

Read more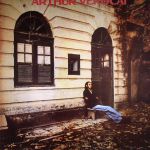 Cat: 331161. Rel: 15 Dec 14
International
Caboclo

Pelas Sombras

Sylvia

Presente Grego

Dedicada A Ela

Seriado

Na Boca Do Sol

Velho Parente

Que Mapa?

Karina (Domingo No Grajau)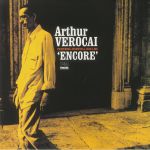 Cat: FARO 122LPX. Rel: 07 Aug 17
International
Bis (feat Azymuth) (3:50)

Caminho Da Roca (4:15)

Dona Das Meninas (feat Azymuth) (4:45)

Eu Quero Paz (feat Azymuth) (3:53)

Abertura (2:08)

Tupa Tupi (3:36)

Sucuri (5:20)

Amor Na Contra Mao (3:59)

Tudo De Bom (3:34)

Filhos (feat Ivan Lins) (3:01)

Preludio (1:25)
Review: On its initial release a decade ago in 2007, Arthur Verocai's Encore - the Brazilian artist's belated follow-up to his obscure, eponymous 1972 debut album - was hailed as something of a modern classic. 10 years on, the set has lost none of its breezy sparkle, as this re-mastered vinyl reissue proves. It features a mixture of samba, jazz-funk and bossanova songs, with featured players including many of those who played on 1972's Arthur Verocai (Azymuth being the best-known to European and American audiences). The production, courtesy of Harmonic 313 member Dave Brinkworth, is superb, too; so sympathetic is it to Verocai's original 1970s style, in fact, that it could have been recorded at the same time as his now acclaimed debut. If you missed out first time round, this should be essential listening.
…

Read more
Items 1 to 3 of 3 on page 1 of 1