Artists
Items 1 to 3 of 3 on page 1 of 1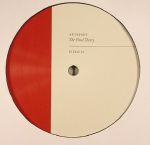 Cat: FIELD 21. Rel: 01 Aug 16
Techno
The Final Theory (10:34)

Moving Horizon (7:26)

Solaris (6:14)
Review: One of Artefakt aka Robin Koek and Nick Lapien's first records was The Fifth Planet, which appeared on Delsin. Now the duo surfaces on another local Dutch labels for Theory. Lapien is better known for his ebm/wave-influenced work as Metropolis, but this release sees him return to deep Detroit-style techno. The title track effortlessly marries acidic pulses with soaring string melodies over a jerky rhythm. "Moving Hori-zon" follows a similar path with 303s and atmospheric synths singing in unison over an angular groove. The pair take the tempo down but don't abandon their love of spell-binding melodies on closing track "Solaris".
…

Read more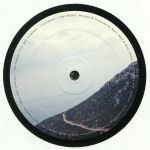 Cat: DSC 013. Rel: 16 Oct 17
Techno
Raid (8:49)

The Radiant City (7:03)

Lichtspiel (6:36)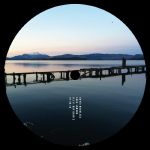 Cat: JR 007.1. Rel: 18 Dec 17
Deep House
Hiver - "Itria"

Artefakt - "Wanderings"

Hinode - "Vision"

Region - "Cosmic"
Review: Jaunt Records' 10 year celebrations are spanning a series of 12"s that feature a broad spectrum of artists searching for the ultimate deep techno fix. The four contenders that occupy this Sea release all have their own agenda, but they sit together perfectly. Hiver weaves illustrious pads in between nimble electro drums and bubbling acid bass, while Artefakt creates eerie, fractured acid meanderings to send a shiver down your spine. Hinode does some deft break choppage to create a dreamy trip for the up all night crew, and then Region rolls the record out on an emotive tip while keeping the rhythm section pumped up for the floor.
…

Read more
Items 1 to 3 of 3 on page 1 of 1