Items 1 to 3 of 3 on page 1 of 1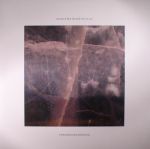 Into My Own
(limited gatefold transparent vinyl 2xLP + MP3 download code)
Cat: ASIPV 009. Rel: 25 Aug 17
Ambient/Drone
Pilgrim (4:45)

We Just Scratched The Surface (4:18)

Ein Kleines Lied (2:22)

Walk On Leaves (3:48)

Dornenreich (3:54)

It Turned Blue (3:27)

Lightbeams (2:53)

Perpetuum II (6:26)

The Return (2:56)

Lyyrian (3:38)

Morning Fog (3:32)

Stars Collide (3:17)
Review: Mary Anne Hobbs has been waxing lyrical about this sophomore collaborative set from Arovane and Hior Chronik, and it's easy to see why. The album's genius lies in the duo's atmospheric combination of crackling field recordings, lucid electronic instrumentation, and the melancholic poignancy of classic piano motifs. While they're naturally more at home delivering atmospheric, slowly unfurling ambient pieces - and there are plenty scattered across the album - the production pair's more up-tempo efforts are generally equally as impressive. Tracks such as "Lightbeams", 'Perpetum II" and "Eines Klein Lied", where their beautiful music is underpinned by bustling and bubbly machine percussion, are particularly impressive.
…

Read more
Cat: KR 041051. Rel: 26 Apr 18
Experimental/Electronic
Lifecycle

(Rhizome)

Corn

(RHizome)

SpeCreature

(RhIzome)

Tuber

(RhiZome)

Reproduction

(RhizOme)

Becoming

(RhizoMe)

S_Worm

(RhizomE)

Bract

Micro Organism

Macro Organism

Mutation

Phylum

Xylo

Membrane

Creature_015

Cytoplasm

Creature_065

Glepph

Creature_114

Homo_e

Creature_264

Cplx

Creature_333

Cplx Nucleid

Creature_403

Mata_evolve

Creature_490

Nucleotide

Creature_517

Nucleotide_s

Creature_571

PH

Creature_591

Stimuli

Trennung Von Materie Und Geist
Review: Last month, experienced experimentalists Arovane and Porya Hatami released their latest collaborative album, Organism_evolution. Billed as a "development" on the creepy, clandestine and hugely atmospheric vibes explored on last year's Organism, the set expanded on the original's fluttering, otherworldly ambience - created largely by layering and processing their own field recordings - with the addition of more electro-acoustic elements and a wider range of synthesis techniques. Here, you can judge the results for yourself, as both albums get bundled together on CD for the first time. If you take the time to sit and listen to both discs in sequence, you'll not only spot the subtle shifts in the pair's collective sound, but also feel like you're on a particularly memorable journey through a psychedelically enhanced imagination.
…

Read more
New Dawn

Facing North

Rhizome

Aspen
Items 1 to 3 of 3 on page 1 of 1