Items 1 to 2 of 2 on page 1 of 1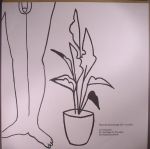 Cat: NATURIST 000. Rel: 14 Mar 17
Minimal/Tech House
Ceramics (9:30)

Heritage On The Sign (5:23)

Sleeping Assault (8:17)
Review: William Arnaldo Smith has released everywhere from Greta Cottage Workshop, Smallville and UntilMyHeartStops. We've heard the great effort that was the label's inaugural release entitled Good Music Hips, Bad Music Fists E.P. but he appears to have backdated this release as NATURIST 000. "Ceramics" displays the producer's usual 'airy' and organic deep house sound while "Heritage On The Sign" has faint Oriental aesthetics over its broken house beats and lush vintage synths. Finally on the flip is the breathtaking ambient journey "Sleeping Assault" full of splendid bell textures and emotive keys floating away in trails of endless reverb.
…

Read more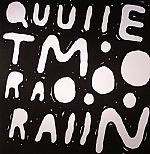 Cat: SMALLVILLE 30. Rel: 11 Jul 12
Deep House
Juniper - "Quiet Moon"

Juniper - "Selenic"

Arnaldo - "A Song Name Of One Word"

Arnaldo - "Rain"
Played by:
Owen Jay (Batti Batti / Gauss )
,
Bu$$ (bliq, olympos)
,
Miles Simpson
,
Hernan Cronner
,
FOLD
,
Mark Graham (Contrast-Wax)
,
Martin Haberland
,
Juno Recommends Deep House
,
GWEN (SPACE BREAKS RECORDS)
,
Eddie C
,
Cy Humphreys
,
Nicholas
,
Fog
,
HomePark
,
Natan H
,
Markus Schneider / Robot Scientists
,
San LAURENTINO
,
Djs: Most Charted - Deep House
,
Carl H (ANIMALS ON PSYCHEDELICS )
,
Rikki Humphrey
…

Read more
Items 1 to 2 of 2 on page 1 of 1