Items 1 to 2 of 2 on page 1 of 1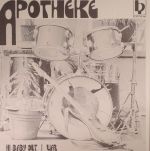 Cat: BPR 002SP. Rel: 13 Dec 16
Funk
Hi Baby Out (3:37)

War (2:53)
Review: Rare German funk from '78, Black Pearl have unearthed something incredible here. "Hi Baby Out" only ever saw private press, which is crazy considering how insanely funky it is. Hitting with a Nigerian-style funk with big backing vocals, highlife guitars and far-away horns, it's an instant call to the dancefloor. "War", meanwhile, has never before been released and was found by chance on its original master tapes. Listen to the juicy slap-bass and swinging drums and you'll agree it's beyond crazy that this didn't receive a release - it's criminal. Look up Apotheke's story, too, if you have time - it's fascinating.
…

Read more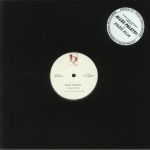 Cat: BPR 002MP. Rel: 29 Aug 17
Disco/Nu-Disco
Enzo Elia - "Alles Paletti!" (6:45)

Apotheke - "War" (Enzo Elia Calabro edit) (7:34)
Review: Berlin's excellent Black Pearl Records returns with its unsurprisingly charismatic vintage flavours, this time thanks to an original from Enzo Elia and a rework of 1970's stoners Apotheke. Elia's "Alles Paletti!" is the perfect, swinging disco bomb that is pretty much composed of one single loop; the trick here is that our man has found the code to the secret 4 bar formula...and what an addictive groove it is! Elia reworks Apotheke's "War" on the B-side, and the result is an even more dance-friendly version of the original cut from the 70's - what an absolute stunner. A highly recommended EP.
…

Read more
Items 1 to 2 of 2 on page 1 of 1